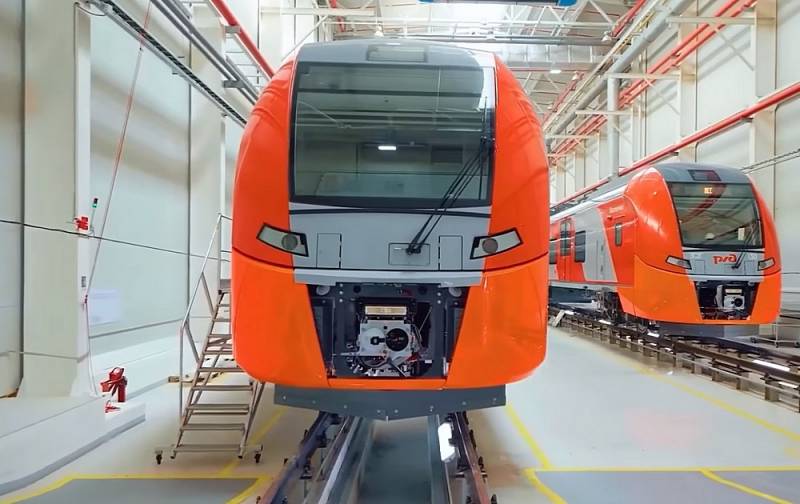 At one time, the Lastochka electric train, created jointly with the German company Siemens, adequately solved the problem of moving a large number of passengers during the 2014 Olympic and Paralympic Winter Games in Sochi.
The electric train was based on the Desiro serial platform. The first 54 compositions were assembled at the Krefeld plant (Germany). Then, since 2013, production has moved to the company "Ural locomotives" in the city of Verkhnyaya Pyshma.
It is worth noting that the Sochi Olympics was an excellent advertisement for Lastochka, which subsequently "transformed" into a contract with Russian Railways for the supply of at least 1200 cars of high-speed electric trains from 2015 to 2022.
At the same time, after February 2022, it would seem that the project was to suffer a very sad fate, since Germany refused to cooperate with Russia in many areas.
But it was not there. In our country, such a scenario was foreseen and carefully prepared for it.
As a result, the departure of Siemens from the Russian market did not affect the production of the above-mentioned electric trains. Moreover, at the Innoprom-2023 exhibition, the updated Lastochka was presented, which has so far received the unofficial name Vostok.
The train will be able to accelerate to 160 km/h and will consist of both motorized and non-motorized cars. In addition, the composition can be supplemented with a module with batteries, which will provide a course of up to 125 km without a contact network.
But the most important thing is that the new electric train consists of 90% of domestic components. Consequently, the departure of the Germans from Russia will not affect the further development of the industry.
By the way, about the last one. Next year, the development and certification of a completely Russian two-system electric train of the ES105 series, which was unofficially nicknamed "Swallow 2.0", will be completed.