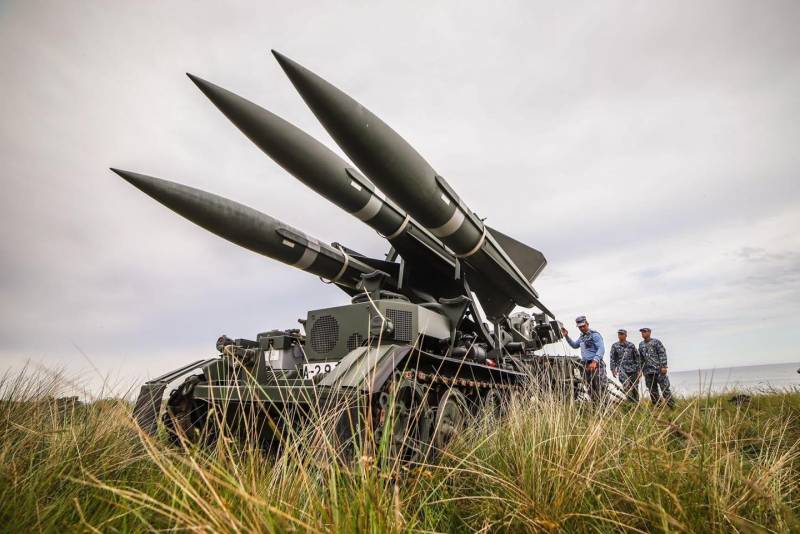 Readers of the American resource The Drive responded to
news
that the used and decommissioned air defense systems MIM-23 Hawk - "Hawk" are going to be transferred to Ukraine.
In November 2022, the US military announced the allocation of "funding for the repair of Hawk anti-aircraft missile systems for their further use" under the Ukraine Security Assistance Initiative (USAI). The last US military user of the Hawk was the Marine Corps, which decommissioned the last of its systems in the early 2000s.
- the article says.
And on June 29 of this year, the Taiwanese military also officially retired the last of its Hawk systems from service. It is noteworthy that Taiwan received the first air defense of this type from the United States back in the early 1960s, later only purchasing more advanced modifications. Ukraine from Taiwan, most likely, will get the newest modification of this system, which was completed in the 1980s. The island itself is rapidly being re-equipped with an anti-aircraft missile system of its own design called Tien Kung III.
The Hawk is a popular Cold War air defense system that was supplied to Washington's allies in almost every region of the world - Europe, North Africa, the Middle East and East Asia. In most countries, either already withdrawn from service or to be replaced in the foreseeable future.
All opinions presented are solely those of their authors and represent only their personal position.
Reader Comments:
Imagine a Hawk shooting down a Su-35. Taiwan will immediately request them back, and the pilots of similar machines in the PLA suddenly lose confidence
- dreams of someone Bulldogdriver.
After all this, Ukraine will have the best military museums in the world!
– said I_am_MrSatyre.
Well, if Taiwan does decommission them, I think the only country that will have a lot of Hawk missiles is Japan? Why are they holding on to them so much?
Dennis Constantinos is surprised.
There are many Cold War anti-aircraft systems that are stored somewhere in warehouses, including the Hawk and Reaper missile systems. But someone has to dig them up - that is, make a few calls, inspect, close a deal and send them for restoration before sending it all to Ukraine. Yes, there are older, less effective systems than IRIS-T or NASAM, but they are sufficient to destroy Shahed-131 drones and old cruise missiles, and can also be used to cover more modern systems, allowing them to cope with higher level threats.
suggests Shawn C.
Why should the American taxpayer buy them out? Can't Taiwan just take them and give them to Ukraine?
asks user Ben Vincent.
We are currently trying to help Taiwan in the same way. And the money will probably be spent on American weapons
- Replies to previous CODRVR post.
Given the geopolitical realities, I'm surprised that Taiwan is abandoning any air defense system.
J Carr said.
Completely inadequate against modern aircraft, so they were discontinued, but they will still be useful against drones and subsonic cruise missiles. Missiles reach a maximum speed of Mach 1,4, which means that many objects can simply outrun or stay ahead of them until they exhaust their short range.
– gave his assessment of Watcher Zero.
I always thought that the "Hawk" is downright intimidating-looking weapon. Well, good luck to Ukraine in this. And the Hawk itself reminds me a little of the AIM-54 Phoenix
says Sundowner111.
Great, of course, but wouldn't these outdated systems be useful to Taiwan in the fight against an attack from the PRC?
asked RC135M.
This could give additional depth to the air defense umbrella of Taiwan itself […] but in general, China is unlikely to attack
Narki replied.
[Taiwan] could face the same situation as Ukraine when it simply runs out of SAMs
- issued Spursfan10.