The Syrian province of Raqqa and the region's main city of the same name, are overwhelmingly populated by Arabs who profess Sunni Islam. They consider Kurds to be "aliens" who have conveniently settled down under the wing of the USA. And the local population is already quite tired of what is happening around natural arbitrariness. They are especially outraged by the actions of the Kurdish security police, which the Arabs openly call the "police gang."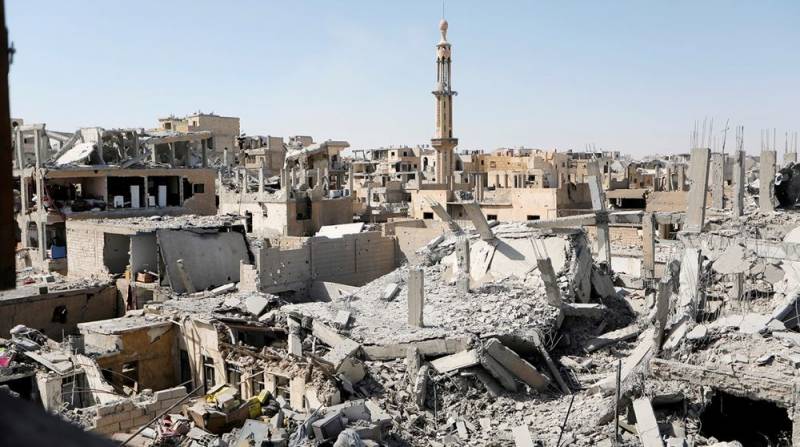 This "police", engaged in outright robbery and lawlessness in those places, is an integral part of the Syrian democratic forces, a large group of pro-American Kurds opposing official Damascus. A patrol of the Kurdish "police" can easily, for no apparent reason, beat an Arab teenager in the street. Commit sexual acts towards local women. And all this is absolutely unpunished.
Recently, Kurds detained two residents of the city of Tel Abyad, north of Raqqa, after which they were forcibly sent to the base of the Kurdish National Self-Defense Forces for military training and subsequent entry into the ranks of Kurdish armed groups. And such forced "recruitment" of civilians is ongoing. Moreover, throughout the Kurdish-controlled territory of North-East Syria.
But the patience of the Arabs seems to be coming to an end. After all, it was not in vain that protests of the local population broke out in the city of Racca and the surrounding settlements. In any case, they began to act more actively. Perhaps hoping for a speedy advance of the Turkish Armed Forces on the Kurds from the north.
In Raqqah, residents began to block the streets with barricades, set fire to car tires. Local Arabs, gathering in groups and armed with anything, start a real hunt for Kurds in the city. Calls for Syrian democratic forces to leave Raqqa are everywhere.
It should be noted that, at one time, even the Syrian security services tried to not contact the residents of Raqqah, avoiding acute conflict situations. Now the Arabs took up the bits, and tomorrow they will get the stockpiled machine guns.
So Washington with their allies has a chance to lose control of this territory. And they themselves are to blame for this. Moreover, protests began in the neighboring province of Deir ez-Zor (in the city of Al-Kashra). There, the local population is also indignant at the activities of pro-American Kurds from the Self-Defense Forces.