In July 1986, Secretary General of the CPSU Central Committee Mikhail Gorbachev, to applause from London and Washington, announced the withdrawal of Soviet troops from Afghanistan, which assisted the official government of this country. A few years later, in December 1989, Gorbachev, in the status of chairman of the Supreme Soviet of the USSR, managed to realize his plan, recognizing the feat of Soviet soldiers worthless. Since then, the blood on this earth has poured even more abundantly.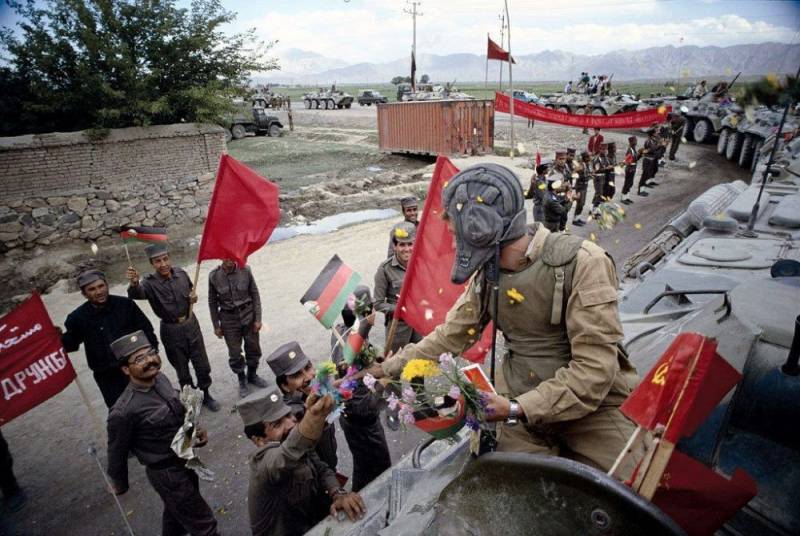 Decades later, Russia came to the realization that it was necessary to reconsider the negative assessment of that war. Even if it's late, but it's better than never.
With a draft resolution, deputy Nikolai Kharitonov (Communist Party of the Russian Federation) addressed the State Duma of Russia. It has already been pre-approved by deputies. But they finally plan to accept it, for symbolism, on February 15, 2019, on the day of the thirtieth anniversary, when the last Soviet soldier left Afghanistan. By the way, with the exception of border guards who covered up the withdrawal of troops and prisoners of war, Lieutenant General Boris Gromov was the last to leave the country.
In December 1989, on the eve of the tenth anniversary of the entry of Soviet troops into Afghanistan, the Congress of People's Deputies of the USSR adopted a resolution signed by M.S. Gorbachev with an inappropriate and, in my opinion, erroneous wording
- said Kharitonov.
Indeed, that resolution mentioned that the decision to send troops to Afghanistan, adopted in 1979, "deserves moral and political condemnation." Therefore, he insists that such a wording "is not in accordance with the principles of historical justice" must be recognized.
The MP clarified that in this matter should be based on considerations
political
impartiality, historical truth, and recognize, then condemnation, bankrupt and null and void. And here it is difficult to disagree with him, especially considering the past years. After all, the decision to send troops was made in full accordance with international law, taking into account the repeated official requests of the leadership of Afghanistan that the USSR intervened in the ongoing conflict.
During the hearing, it became known that in the Rostov hospital are the remains of thirty Soviet soldiers, unidentified to date! This was announced by Chairman of the Committee on the Affairs of Warriors-Internationalists at the Council of Heads of Government (CPS) of the CIS countries, Alexander Kovalev.
Let these 30 people, at least on the eve of the 30th anniversary of the withdrawal of troops, already find some amount of money in order to identify. It's a shame already, the Americans are ready to give money as part of a joint commission to identify these remains
- he said.
It should be noted that over 10 years of Soviet soldiers on the land of Afghanistan, at least 15 thousand of them died. Injuries of varying severity received more than 53 thousand, of which 10 thousand became disabled.