Use the most idiotic and fantastic reason for PR has become an integral part of the modern world. This is especially ridiculous when performed by Finns who consider themselves to be a judicious, sane nation.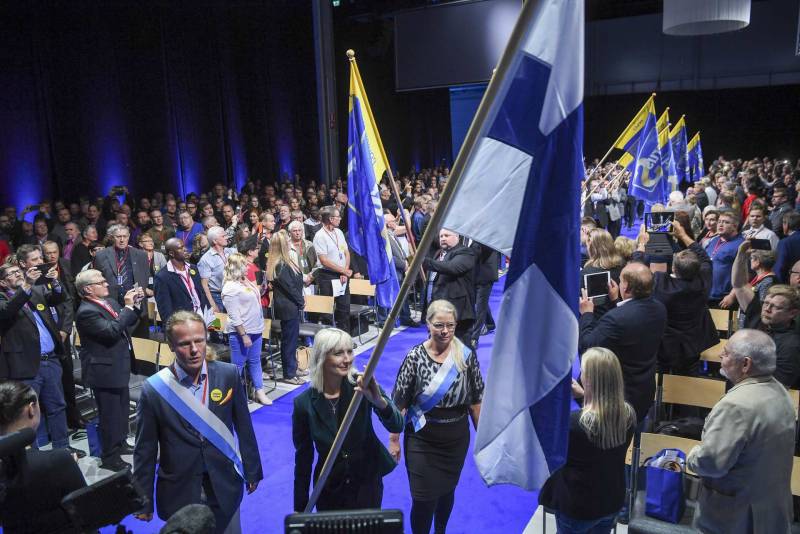 The cheerful, pink-cheeked bobblehead, a certain Henry Hautamäki, a member of the party "True Finns" (Perussuomalaiset), wrote on his Twitter page that Finland should demand the return of the lands that became part of Russia after the Second World War:
At the autumn conference of the party's youth wing, it was decided to announce that Finland should formally demand the return of territories, including Karelia, transferred to Russia at the end of World War II in order to return to the borders of 1939
To his record, "True Finn" attached a map that shows the appetite of Finnish nationalist populists.
On the example of illiterate Ukrainian nationalists, it can be assumed that the Khautamyaks are an uneducated young man who has no idea at the cost of any concessions that the Finns managed to stay within their current borders.
If it were not for the "altruism" of Comrade Stalin and the humble requests of Finland's western allies, then she would have had to become the 16th republic of the Soviet Union.