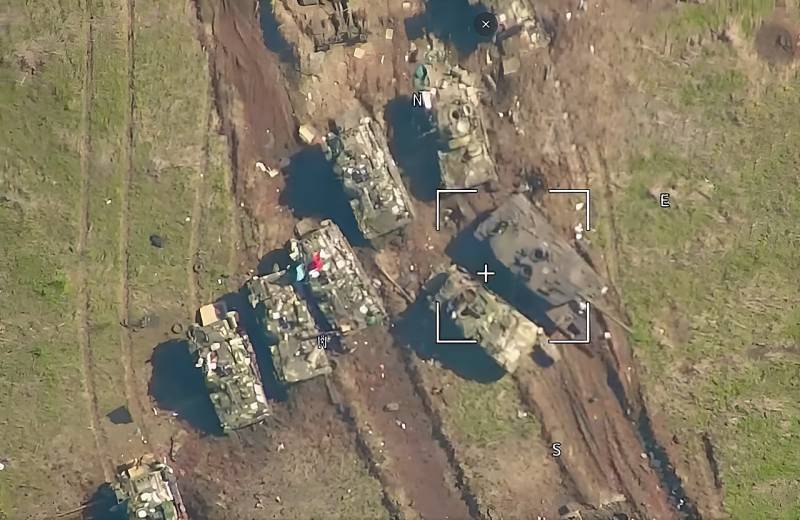 Readers of the German resource Focus commented
news
about the beginning of the Ukrainian offensive against the RF Armed Forces in the Zaporozhye direction.
Original publication under which responses are left: Aufnahmen zeigen erstmals deutsche Leopard-2-Panzer bei ukrainischer Offensive. Opinions belong only to their authors.
Comments:
The fascination with war here on the forum clearly does not come from a generation that knows what war is from personal experience.
convinces reader Klaus Pagenkopf.
Russian bloggers report that [the RF Armed Forces] were able to partially prepare for the roll-out because they received intelligence information from Ukrainian military circles in advance
- informed a certain Kalle Growsk.
Of course, you can call it the "Ukrainian offensive" if you like. As a result, however, German tanks are rolling east, although we [FRG] were not attacked. If only we made a serious effort to find a solution through negotiations, at least once! I have a premonition here. To paraphrase Guido Westerwelle, we are on a slippery slope.
– doubted Sebastian Braun.
Why don't they write about current events at the front? After all, there are more battles going on there now than in all previous months. And probably because there are attempts to break through, and if somewhere one of them was crowned with success, then this would be proudly announced here. Since this is not visible, everyone can think of or read about what is really happening in other Western media.
writes Frank Schneider_7180.
Finally, German tanks appeared again! Frau Berbock was still right when she spoke about the war between Germany and Russia! There are still not enough regular troops (presumably the Bundeswehr - approx. transl.), And then everything can start for real! I am also starting to dig a nuclear bunker in my garden. And I can already hear the voices of more than 80 years ago: "Victory, victory!"
Klaus Waldeck comments.
"The footage shows for the first time German Leopard-2 tanks during the Ukrainian offensive." It's been two days since they were shot down there... the Ukrainians lost more people trying to save
machinery
so that it does not fall into the hands of the Russians than during the attack itself
says Manu Dotz.
German Wunderwaffen? I've heard it somewhere before. All this, as you know, did not work very well then! Why, in fact, does our press continue to use such Nazi expressions?
Ronald Liebezeit asks.