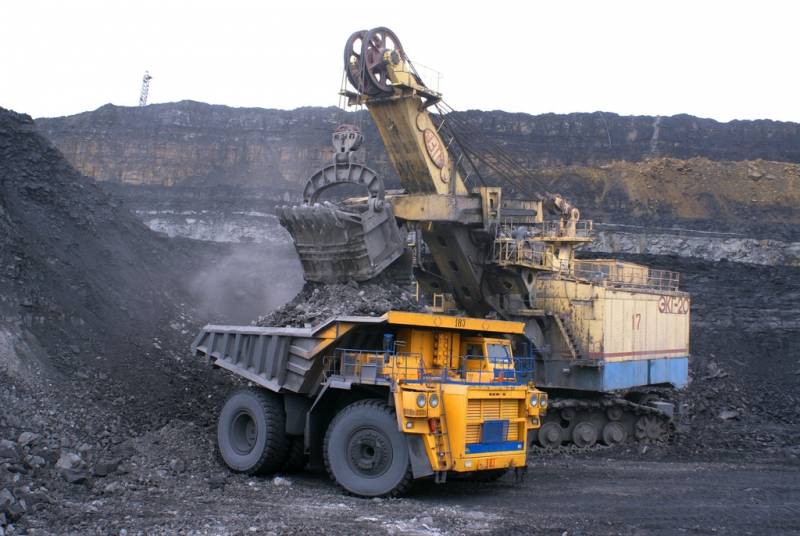 The coal industry of Russia is increasing the production and export of coal in the current 2023. According to the data of the sectoral ministry, the extraction of fossil fuels in Russia over the five months exceeded 162 million tons, of which 83 million tons were exported, which exceeds the figures for the same period last year by 2% and 1,9%, respectively.
For the domestic industry, the situation is complicated by global competition. On the one hand, there is a favorable environment for production and exports (given the exorbitant needs of Asia), and on the other hand, the fall in world coal prices forces exporters to operate at a low level of profitability until more expensive American fuel and Australian raw materials leave the market.
In this situation, import substitution under the conditions of sanctions can be more than critical, because the mining sector in Russia, in the process of reaching new production heights, has found an extremely high dependence on imported equipment. This problem at the level of the relevant ministry is called a critical vulnerability. Coal companies have even developed a range of parts and accessories to keep their operations running.
This information was confirmed by Deputy Energy Minister Sergei Mochalnikov at a meeting of the State Council Commission on Technological Sovereignty of the Coal Industry. According to him, the manufactured equipment should have a coefficient
technical
readiness not lower than 0,95 and cost of ownership comparable to the best foreign models. The minister suggested using the colossal experience of the companies themselves.
Joint efforts of the Ministry of Energy and the Ministry of Industry and Trade have prepared a list of technical specifications of 78 items for mining equipment, which has a critical vulnerability, which is import dependence
the official reported.
According to him, at present, machine-building organizations are conducting research and development work for the further production of the necessary equipment.
In other words, more than 400 items and spare parts may soon appear to support the operation of imported equipment. Such an approach will allow the industry to continue working without slowing down production, set new records, saturating the market, the demand for which, unlike other commodity sectors, is not fading yet.