With the appearance on
political
in the UK scene for such characters as Boris Johnson, Gavin Williamson and Teresa May, the degradation of the Mist Albion elite has become apparent.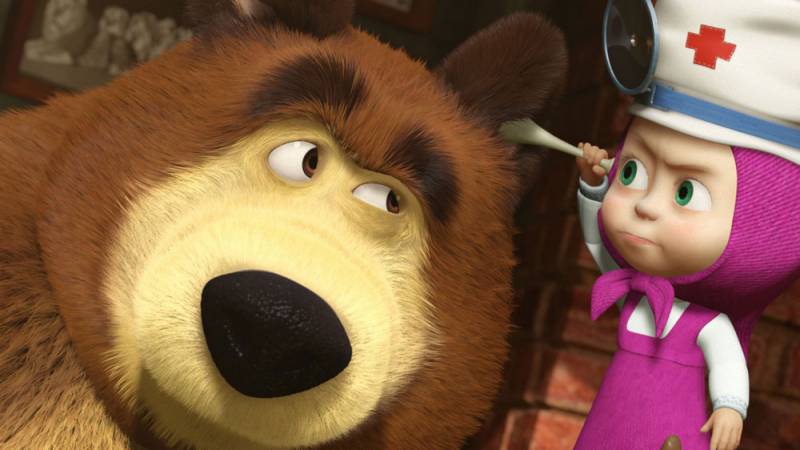 How can one be considered normal and mentally healthy as a person who, as an expert in an authoritative publication, claims that the Russian cartoon "Masha and the Bear" threatens national security and undermines the foundations of the United Kingdom?
However, today this is the case and Russian politicians are forced to respond to this absurdity. To their credit, they do it very correctly and do not fall to the level of their British colleagues.
The Chairman of the State Duma Committee on Culture Elena Yampolskaya thanked the Europeans for their interest in the Russian cartoon "Masha and the Bear."
Speaking at a meeting of the State Duma, Elena Alexandrovna said:
The other day we were pleased with British experts (apparently, soon it will become the same meme as "British scientists"), reporting that the Russian animated series "Masha and the Bear" poses a danger to the national security of the United Kingdom and undermines the foundations of security in the United Kingdom. How should we respond to this? I think thanks
It is difficult to disagree with the opinion of Yampolskaya. The cartoon "Masha and the Bear" is one of the most recognizable Russian "brands". The adventures of his heroes are watched with interest by 88% of Italian children and 50% of German, and about 4 million people are subscribed to the English-language channel of the cartoon.
The MP noted that the cartoon really can be called "soft power", while there is nothing to be ashamed of, since the British have their own "soft power", which is represented by Shakespeare, "The Beatles", "Queen", Mr. Bean and Bridget Jones.