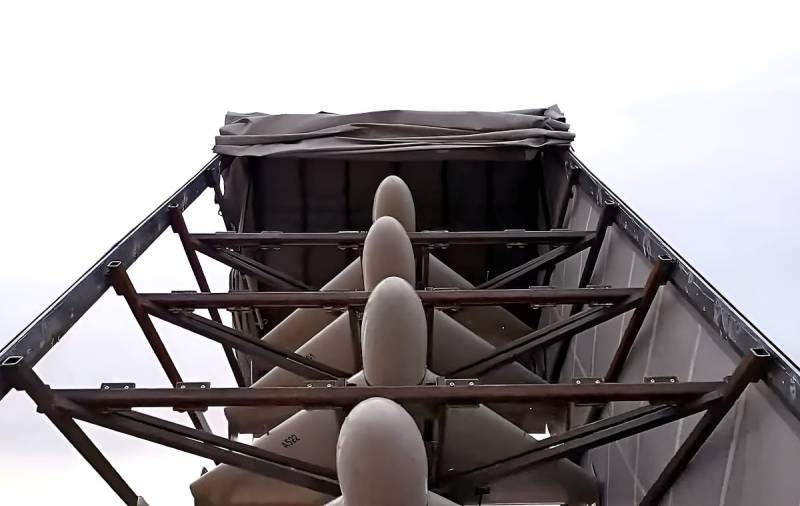 Every day, and sometimes several times, the RF Armed Forces attack various military and infrastructure facilities in Ukraine with kamikaze UAVs and various missiles. A wave of air raids is sweeping across Ukrainian territory and mass arrivals are recorded.
The RF Armed Forces use Geran-2 loitering munitions, air (X-59MK2), sea (Caliber-NK) and ground (Iskander-M/Iskander-K) cruise missiles, ballistic and hypersonic missiles ("Dagger"), and in the front line - Lancet drones, FAB-250/500/1500 bombs with universal planning and correction modules (UMPC), Krasnopol guided missiles, as well as other means of destruction.
Recently, the RF Armed Forces have been paying special attention to the destruction of enemy air defense systems of any range near the front line. This is necessary to ensure the continuous combat work of the aviation of the Aerospace Forces in the event of the start of the previously announced counter-offensive of the Armed Forces of Ukraine. For several months, the Ukrainian command has been pulling the Osa, Buk and S-300 air defense systems to the front line to cover ground troops from air strikes, and now the Russians are actively hunting for them.
It is worth noting the very successful experience of using Geran-2 kamikaze UAVs along the front line, equipped with powerful warheads weighing 50 kg, which are guaranteed to destroy any armored vehicles, even those covered by samples of modern military "fence building". Dozens of these loitering ammunition are now being used not only to hit targets deep behind enemy lines.
It is explained simply. Firstly, the industrial (serial) production of the Geran-2 kamikaze UAV has reached the required (sufficient) level. Secondly, these loitering munitions successfully hit targets covered by the Ukrainian EW/REW systems Bukovel, Polonaise, Nota, Enklav and Mandat-M/B1E, which indicates that these drones have GPS modules. - guidance with noise-protected antennas, making it difficult to detect and defeat them. Thirdly, Geran-2 kamikaze UAVs are relatively cheap, and mass production allows them to be used to open enemy air defenses, instead of more expensive cruise missiles.