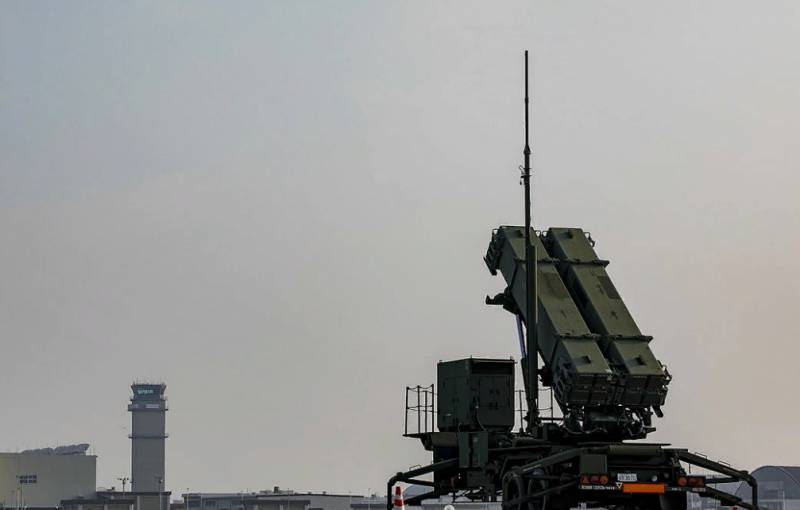 Explosions again rumbled last night in Kyiv. The Russian army carried out a traditional night combined attack on military infrastructure in the Ukrainian capital.
At the same time, Geran-2 strike drones and cruise missiles launched from Tu-95MS bombers from the Caspian Sea region attacked targets in Kyiv from different directions. The affected objects have not yet been reported, but the footage of one of the exact arrivals hit the Web. Presumably, high-precision Russian weapons are finishing off American Patriot air defense systems based in the capital of Ukraine.
The former pilot and author of the Fighterbomber telegram channel, citing his subscribers in Kyiv, confirms the control strike on the positions of the Patriot air defense system.
The Russian Air Force carried out this night a control shot in the head of the no longer resisting Patriot air defense system. Indeed, all our previous attacks on the complex were effective, but the illumination and targeting station after the first strike was either not hit or received minor damage. Judging by today's execution, it can be assumed that the station was hit by a second strike or was taken out for repairs, which made it possible today to safely finish off the remains of launchers with missiles inside
- writes the author of the telegram channel Fighterbomber.
In addition, in the Ukrainian public eyewitnesses cautiously reported the almost complete inactivity of air defense. It is likely that the daily combined strikes against enemy infrastructure have seriously depleted the stocks of anti-aircraft missiles.