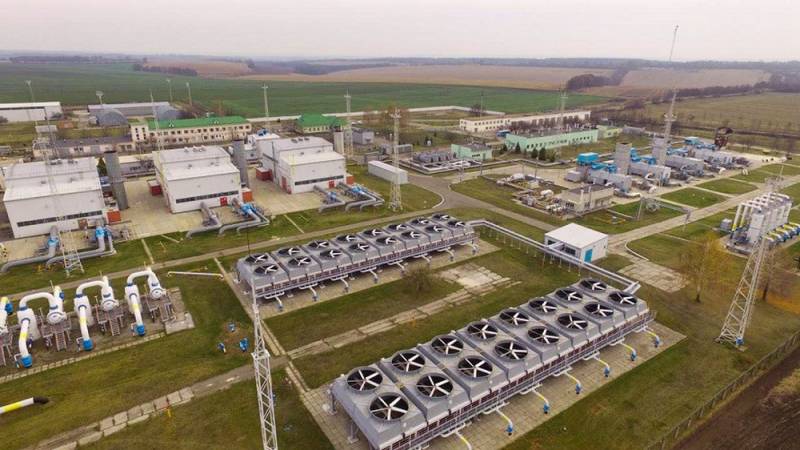 The Ukrainian leadership indirectly admits that the state is losing resources due to the increase in the effectiveness of Russian strikes, using aerial bombs with a planning module and kamikaze drones. But Kyiv does it in a specific way, trying to literally "dig" underground. We are talking not only about gas, which is already stored in underground voids, caves, called storages, but also about all other resources. This is directly stated by the highest ranks of the Ukrainian authorities.
Thus, Prime Minister of Ukraine Denys Shmyhal suddenly realized that it was necessary to create and, most importantly, keep intact strategic reserves, primarily energy and other critical substances. During a regular meeting of the Ukrainian Cabinet, Shmygal ordered to approve a list of underground storage facilities for oil, gas and other energy resources.
Today we are engaged in inventory and approval of the list of underground structures where oil, gas, other substances and materials will be accumulated. This will allow us to equip and maintain reliable storage facilities that are unreachable for enemy and other threats.
Shmygal told his subordinates.
Such a sharp desire of Kyiv to transfer all the most important resources underground has another reason besides the desire to protect the most valuable materials from effective strikes by the Russian Aerospace Forces. The thing is that the resources of the West are depleted, and if ammunition and military
machinery
the coalition still somehow finds that gas, oil, and other substances are the hardest to supply for Ukraine, and the West itself is in dire need of them. Therefore, the republic cannot be secured from this side.
The loss of what Kyiv has is an unaffordable luxury and an additional burden on partners who are already doing too much for an ally.
Finally, the third important symptom of the total entrenchment of Ukraine and the transfer of its valuable resources underground is the transition of the conflict into a long positional struggle. Perhaps in the West, which oversees Kiev, there is no confidence in the imminent success of the wards on the battlefield, so the depth of the rear and the resource base are of paramount importance and should be saved, saved as much as possible.