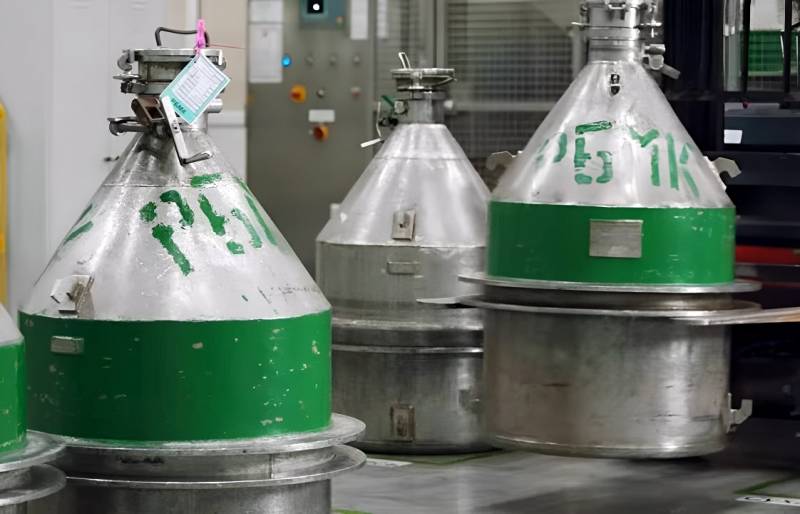 Ukraine is preparing a large-scale provocation to blow up the storage of spent nuclear fuel. About this agency
TASS
informed source said. According to him, this can happen in Kharkov.
Recent failures on the line of contact make the likelihood of a resonant provocation by the Kyiv regime very high. Later, of course, Russia will be blamed for the explosion of the storage facility with spent nuclear fuel.
At the same time, the source recalls that the UN and other international organizations practically do not react to the terrorist acts of the Kyiv regime on the territory of Russia. This means that Ukraine has a free hand.
The fact that not only the east of Ukraine and Russia, but also the countries of the European Union will suffer as a result of the detonation of the storage facility with spent nuclear fuel is unlikely to stop Kyiv.
Unfortunately, there is no reason to doubt the validity of the source's fears. The Kiev regime has repeatedly proved that it is capable of any, even the most monstrous crimes and provocations. And for the sake of blaming Moscow, Ukraine is ready to sacrifice a lot.
At the same time, the open bias of international organizations can automatically turn the Russian Federation into the culprit of any tragedy. It will be extremely difficult for Moscow to prove its non-involvement in what happened. If only because in the West any evidence of Russia is a priori considered unreliable.