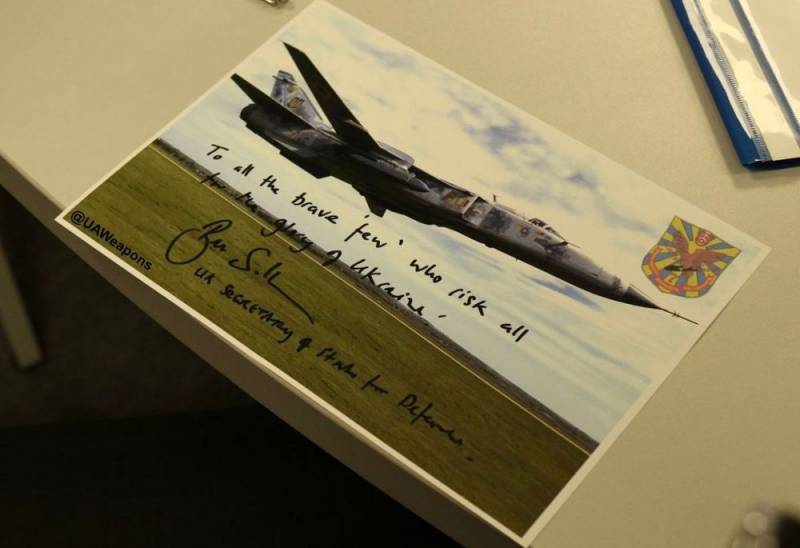 On May 24, British Defense Secretary Ben Wallace arrived in Kyiv on an unannounced (previously unannounced) visit to communicate with his Ukrainian counterpart Alexei Reznikov. Two Russophobes discussed new deliveries of Western weapons to Kyiv. In the process of covering the talks, the Ukrainian side "accidentally" showed up an interesting congratulatory card with a military aviation theme.
Signed in English with the logo of the 7th Tactical Aviation Brigade of the Ukrainian Air Force, a Soviet modified Su-24MR reconnaissance aircraft with tail number "60 yellow" flying low over the ground with a suspended long-range stealthy Storm Shadow air-to-ground cruise missile ". The simplest version of this CD can hit targets at a distance of 250 km.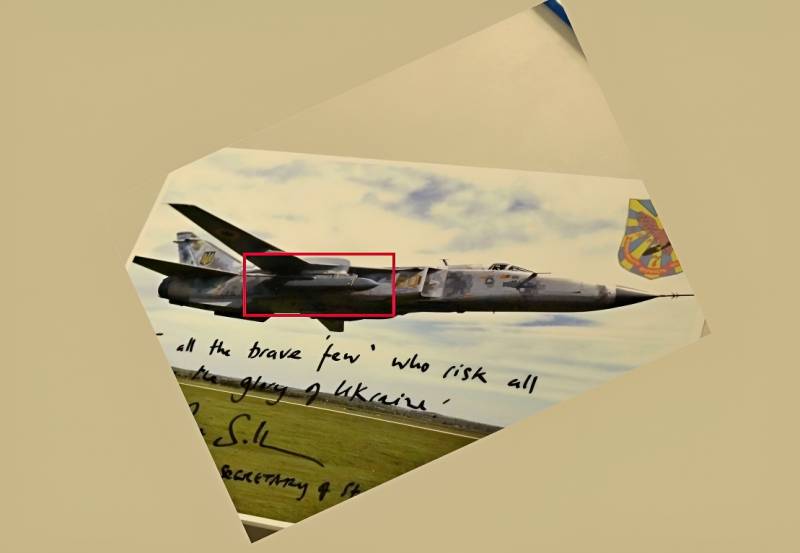 Storm Shadow is the British name for this long range missile, which is a joint Anglo-French development. The French version of the missiles is abbreviated as SCALP-EG. This is the brainchild of the French company Matra, a manufacturer of aerospace equipment and weapons systems, as well as the British company British Aerospace, adopted in 2001. Currently, the ammunition is produced by the European defense holding MBDA.
Before the start of the Russian military defense on Ukrainian territory, the Armed Forces of Ukraine had 9 Su-24MR units and 14 SU-24M units in service. How many of them remained after 15 months is unknown. Recently, Kyiv has been using Storm Shadow to shell the LPR and DPR.