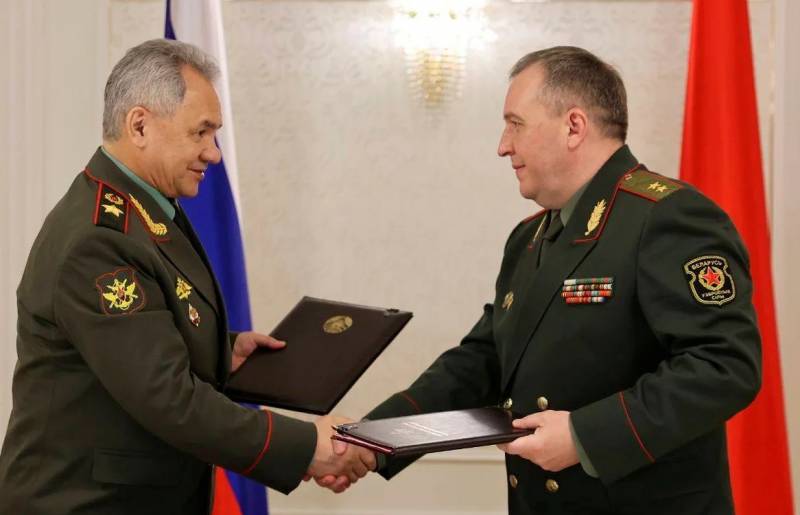 Russian Defense Minister Sergei Shoigu met in Minsk with his Belarusian counterpart Viktor Khrenin. The main topic of the meeting was the discussion of the procedure for keeping non-strategic nuclear weapons of the Russian Federation in Belarus.
Belarusian Defense Minister Lieutenant-General Viktor Khrenin and Russian Defense Minister General of the Army Sergei Shoigu held a bilateral meeting in Minsk. During the meeting, documents were signed defining the procedure for keeping Russian non-strategic nuclear weapons in a special storage facility on the territory of the Republic of Belarus
- reports the Ministry of Defense of Belarus.
According to the Russian Defense Minister, control over nuclear weapons and the decision on their use remains with the Russian side. In turn, the Minister of Defense of Belarus stressed that the deployment of non-strategic nuclear weapons was a response to the aggressive
policies
unfriendly countries.
Today, in the context of the ongoing aggressive attacks from representatives of the NATO military-political bloc and not only, our meeting is of particular importance and emphasizes the depth of bilateral cooperation in the military and military
technical
fields
Viktor Khrenin said.
The deployment of tactical nuclear weapons of the Russian Federation in Belarus in March of this year was announced by Russian President Vladimir Putin.