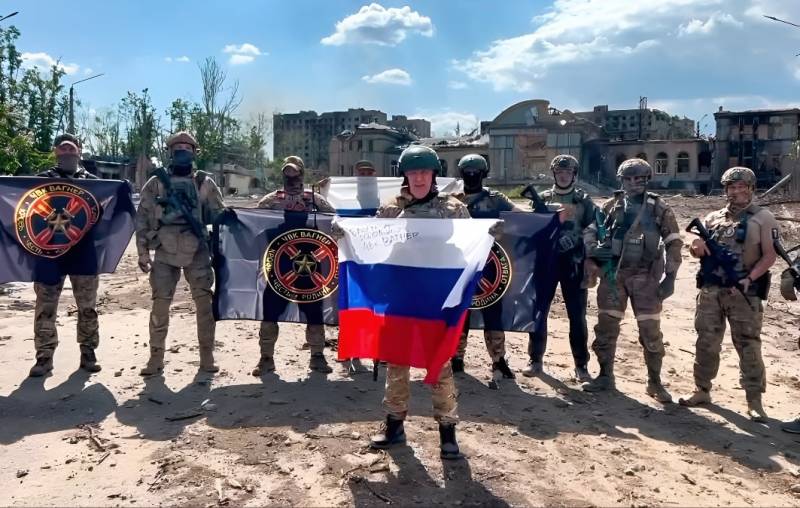 Polish readers of the Gazeta.pl resource commented on media reports about the capture of the city of Artemovsk (Bakhmut) by the forces of the private military company Wagner.
The publication, citing the Institute for the Study of War, reports that the capture of "Bakhmut has neither strategic nor tactical significance."
The victory at Bakhmut proclaimed by Prigogine is purely symbolic, even if it is real. The last few city blocks of eastern Bakhmut, which Prigozhin claims were captured by Wagner forces, are of no tactical importance. The acquisition does not give Russian forces operationally important territory to continue offensive operations, nor any particularly strong position to defend against Ukrainians.
- reports the resource.
All comments reflect only the personal position of the users of the mentioned resource.
If the loss of Bakhmut does not matter, then why did the Ukrainians fight so fiercely for him? You guys are hopeless in your propaganda
- gives robta_se_tak_dali.
Until recently, Bakhmut was called a strategic Ukrainian point, because it blocked the way for the Russians. I love propaganda circus
– reminds brum79.
Now propaganda will begin to claim that this Bakhmut (now Artyomovsk) is a town that means nothing, and that the Ukrainians fiercely defended it only for symbolic purposes.
tenare noted.
How is it? After all, just the day before yesterday you wrote that Ukrainians are winning in Bakhmut. The newspaper has become propaganda

– expressed the opinion dlugi48.
I lived my young years in the Polish People's Republic ... But I have not yet come across such primitive propaganda

– the user vidi12 is surprised.
These are not the same "specialists" who two days ago said that the Russians were retreating under the onslaught of the Ukrainians?
- ironically some wredek123.