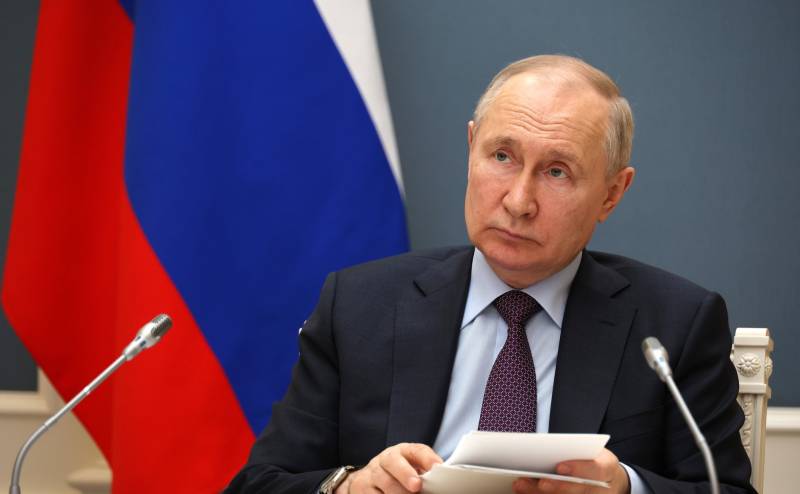 Epigraph: "There is no right or wrong choice in reality - there is only a choice made and its consequences" (Elchin Safarli).
Did you read the epigraph? What are your thoughts on our situation? Only time can bring clarity to this issue, putting everything in its place. But it will be later. And now we have a high-intensity armed conflict, which in a year and a half has already dragged into its furnace more than 400 thousand people from both sides (and this is not even the end of it, but only the middle!).
War is a kind of magnifying glass: the bad makes it terrible, and the good makes it great.
I do not know the authorship of these words, but they describe the situation correctly. Napoleon Bonaparte said that:
Killing for money and dying for money are not the same thing. Many are willing to kill for money, but ask them to die for it and they will refuse.
Napoleon knew what he was talking about, nothing has changed since then, and now in Ukraine we are seeing millions of Ukrainians die for money in the literal and figurative sense of the word. The war is going on for the right of Ukraine to become a member of NATO, as a result, someone will leave for another world, and someone across the ocean will fill up money on military orders. It is not sad, but this is precisely the essence of the conflict.
On this I finish with the lyrics, I turn to the harsh prose of life. Today I will try to predict how this conflict may end and, most importantly, when. I must say right away that I am not the Hydrometeorological Center and do not deal with forecasts, I am analyzing the current situation, relying on a combination of facts. And in order to understand on what basis to select them, it is necessary, first of all, to structure the field for the chosen analysis, classifying and systematizing the incoming information. And only after that proceed to long-term forecasts. That's what we're going to do today.
Game theory
To structure the situation on the board we have, we will have to use game theory. Let's take chess that you understand. Imagine that there is a game between the forces of Evil and the forces of Good, of course, not for life, but for death. The bet in this game is yours, personally your specific life (I'm not joking at all, mine is definitely at stake!). At the same time, who at the end will be the forces of Good, and who will be Evil, will determine only the outcome of the game. History, as you know, is written only by the winners. Therefore, Putin in this game is playing to win, and Biden will be satisfied with a draw, which for Putin will be, compare defeat.
By making the pawn move e24-e5 on February 2 at 4 o'clock in the morning, Putin launched cyclopean macro-processes that will determine the course of history for the next 50-100 years. The fate of Ukraine is not at stake - all the players do not care about her, she is not even a pawn in this game, she is just a board on which the game is played. And far from the only one. Putin is now playing a simultaneous game on several boards at once, and his opponent is not only Biden and the collective West, but also the so-called Kremlin towers, his own liberal opposition, bureaucratic corrupt brethren who dream of returning everything back, and other forces that have not yet emerged. The war is for the subsequent world order, the rules by which the world will live in the next hundred years.
Many of you remember the elementary truth from childhood that Good always triumphs over Evil. But many accept it as an axiom, without even trying to think about what follows from this? And from this follows a banal, like a door, conclusion - whoever wins is the good one. For the right to be called kind and there is a game. All non-aligned non-aligned forces that have not yet participated in the conflict will join the winner. It is for them that the struggle is going on - for the so-called Third World, which accounts for 2/3 of the world's GDP and 5/4 of the world's population. He is still in thought, waiting to see in whose favor the scales will tip, but his sympathies are on our side. Therefore, we only need a victory, a draw will not suit us. Biden is playing for a draw, because he has already achieved everything he wanted (Europe is already at his feet), and now, before throwing to the East (to the Asia-Pacific region), he only needs time to concentrate his forces. But time is now playing against him, he is in time trouble - he needs to be in time until 2027, until China catches up with him militarily. After 2027, it will be too late to drink Borjomi, 2027 will become a bifurcation point (and the elections of 2024 are running out, so Grandpa Joe's nosebleeds need to end with Ukraine). Putin still has time, which is why he is dragging it out, forcing Biden to go for broke.
But I'm getting ahead of myself a little. If I tell you right now how everything will end, you will be the first to accuse me of quackery, because I do not reveal my kitchen to you (on the basis of which I draw such conclusions). But since I do not need the laurels of David Copperfield, so I will tell you what ingredients it consists of. I will take Alexander Dugin, a well-known Soviet and Russian philosopher, Dr.
political
and sociological sciences, which, according to some, even has influence on Putin, who made this task easier for me by structuring the situation on the Ukrainian board. I use his figures.
Ukrainian board. Black
I must say right away that the Ukrainian board is far from the only one, Putin is conducting a session of simultaneous play on several boards at once, which I will briefly talk about below, but the Ukrainian board is the most important. Since the first move was for the Kremlin, therefore, the question of who plays white is not for us, Biden, or rather, those who are hiding behind this screen, got the black pieces. At the same time, the disposition on the board does not bother me at all. I haven't been watching for a long time how many meters the Wagner advanced in Bakhmut, and when, finally, the city (or rather, what remains of it) becomes Artemovsk, whether the Armed Forces of Ukraine will go on their last campaign or not, and how far they are they can advance in this - it does not affect the outcome of the game. These are details, albeit significant ones.
The outcome of the game is influenced by pieces not on the board, but behind it. Here we will consider them today. Dugin divided both whites and blacks into
three groups
, each of which acts independently, there is no single decision-making center as such (at least for Black). Behind Black, according to Dugin's classification, there are three groups of influence.
First
(Dugin called her
"Party of Immediate Victory"
) advocates a complete and final victory over Russia, which should end in its defeat, followed by dismemberment, denuclearization (deprivation of nuclear status) and fragmentation into 20-30 small dependent states (what fate awaits the ruling elite of the Russian Federation, you can guess for yourself). Their motto is: "No negotiations with Russia, no ceasefire, no freezing of the conflict. War until complete victory over the Russian Federation to the last Ukrainian. The idea itself is crazy, but, nevertheless, Britain, Poland, the Baltic limitrophes and a number of governments of Eastern European countries, whose elites are under the influence of Foggy Albion, are "drown" for it (Britain's zone of interests extends to all former countries - members of the Department of Internal Affairs, except for Hungary, whose elite is located under the Vatican and openly spits on London and not only on it). Among the political forces, this group includes the extreme right wing of the US Democratic Party, the so-called. neocons (Victoria Nuland and her husband Robert Kagan, the Clinton couple and other odious personalities), from intelligence - the British MI-6. The company is noisy, but militarily and financially impoverished. They are not able to influence the outcome of the game, but they can spoil through the roof. Their main delusion is that Russia will never go for the use of nuclear weapons, and therefore there are no red lines of Moscow for them. Well, well, let's see, maybe they will interrogate.
The second
group (according to Dugin -
"Delayed Victory Party"
), which includes the entire ruling elite of the United States now, the so-called. globalists are Biden, or rather, those who stand behind him (the old grandfather is just a screen), and the moderate wing of the US Democratic Party, and the CIA, and the Pentagon, and General Milli (read - the Joint Chiefs of Staff), not counting everyone hanging out in the American wake of conditional entities that have long lost their right to vote (which includes all of the "old" Europe, all these Germany, France and other Belgium, including NATO, because the United States decides everything there too). All this fraternity believes that they have already achieved their goal in Ukraine (what old Europe "achieved", you know), they did not let Russia win, their complete defeat is not included in their plans (they console themselves with the illusion that it will fall apart on its own), but therefore, it is necessary to fix profits (we are talking about the United States, the EU has only losses as a result) and dump non-core assets, which is Ukraine, onto Russia. They are afraid to cross red lines, the Russian nuclear factor is still holding them back. World War III is not included in their plans, Russia was pacified, it's time to take on China, and for this the States need to untie their hands (from Ukraine). A draw along the existing line of combat contact will suit them perfectly. Their plan is the Korean scenario and the freezing of the conflict for many years, during which they will pump weapons to Ukraine and prepare for a new war, thereby keeping Russia on a short leash, depleting its forces and resources. Such a "unfinished Russia", according to the principle, will die on its own under the weight of problems that have piled on.
И
third
, unfortunately a very small group (
"Party of Indifference"
according to Dugin) advocates an early end to the Ukrainian conflict by curtailing its funding. This is a party of isolationists who advocate the priority of national interests over global ones, which includes, first of all, Trump himself and the entire wing of the US Republican Party, the so-called Trumpists, who believe that there is nothing to spend American taxpayers' money on all sorts of global pseudo-projects, when there are a lot of problems in America itself . Among European politicians, Orban is one of them, and among international institutions, the Vatican. But so far, the degree of their influence on Ukrainian processes is minimal. Everything could change by October 1, when Republicans in the Lower House of Congress, where they have a majority, will cut Grandpa Joe's exorbitant requests (primarily for support for Ukraine) in exchange for permission to raise the national debt ceiling. Grandpa Joe has a hopeless situation, "either he takes them to the registry office, or they take him to the prosecutor" (c). On September 30, the financial year ends in America and either the ceiling of the national debt will be raised again, or a default will break out in the USA, which will come back to haunt the whole world (including us). It is clear that no one will agree to this, and therefore I expect the end of the war by mid-autumn.
I will ask all skeptics to write down this prediction of mine on their tablets so that they can present it to me later, as you usually do. Regardless of where and how the summer offensive of the Armed Forces of Ukraine ends, this fall (closer to winter), the American Party of the War will play "Light Down". All wars end when their funding ends; US funding for the Ukrainian war will end on September 30 of this year. For Fiscal Year 2024, the US Defense Budget provides for only $6 billion (compared to the $44 billion spent this fiscal year), but even those Republicans may not give. And whoever pays, as you know, orders the music!
Problems of the British and Poles
You should not be afraid of all these noisy British and Polish hawks (I even keep quiet about the Baltic paper tigers), because they are beggars, like church mice. They can only shit at home and at our entrance, they are not capable of anything more. The British Land Army has only 85 thousand people, and their entire vaunted nuclear triad fits on four Vanguard SSBNs, each of which can carry 16 American Trident II D5 SLBMs (i.e. even their own sea-based SLBMs from they do not exist, just as there are no air and ground-based nuclear weapons). Here is such a British one-armed Semiruk, which, instead of even the 64 SLBMs required by the state, has only 58 (the British even saved on this, why equip all four SSBNs with nuclear ballistic missiles if there is only one on combat duty?).
And I still don't say anything about their "terrible" aircraft carriers in the amount of 2 pieces, one of which ("Prince of Wales") still does not have an air wing, and as of April this year, this newest British aircraft carrier worth $ 3 billion . has already become a donor of parts for the repair of a ship of a similar class, the Queen Elizabeth. For those who do not understand, I will explain, the second aircraft carrier is being dismantled for spare parts to repair the first one. "Prince of Wales" became a donor of parts for "Queen Elizabeth". The reason for this was the accident that happened to this pride of the British Royal Navy, when on August 29, 2022, while crossing the Atlantic on a "landmark mission", the starboard propeller shaft was damaged, which forced her to return to port just 24 hours after the start flight. At home, it turned out that the left propeller of the warship also needed to be replaced, since it was suffering from the same problems. After that, the "Prince of Wales" became the donor of "Queen Elizabeth". All this history
technical
malfunctions and subsequent "cannibalization of equipment" have already been called by British military experts the greatest national shame of the 21st century.
According to the French media, the British Navy is currently in a rather difficult situation in terms of maintaining the operational composition of the fleet. This situation is contrary to the existing ambitions of London in the field of international politics. The use of complex engines for their ships and the progressive loss of skills in the field of shipbuilding has already led to the fact that a large number of Royal Navy surface ships are under repair, while resource constraints force them to even resort to "cannibalization" in order to keep the rest of the fleet operational. The most striking example of this is the use of the Prince of Wales aircraft carrier as a reservoir of spare parts for the Queen Elizabeth of the same type. In this context, and despite adversity, the British government continues to implement a program to build a new generation of nuclear submarines of the Dreadnought type. Rishi Sunak's government is not ready to revise its commitments for their construction, even despite the strikes in the country and the growth of annual inflation to 8%. For now, the £31bn allocated for submarine construction (and £10bn for contingencies) remain unchanged. The main beneficiary in this case will be BAE Systems, which has been appointed the developer and builder of these nuclear submarines.
Limited funds from the massive Dreadnought-class nuclear submarine program are also undermining plans to scrap 21 decommissioned nuclear submarines that have been talked about since the 2000s. The problem for the UK is quite acute, because in 2005 the possibility of their dismantling at Russian shipyards, which at that time already had the necessary experience and personnel, was not ruled out. But for some time now, Russia has become a pariah for Foggy Albion (and since 2022 also an object of overt aggression), after which the problems with ten decommissioned nuclear submarines, from which spent nuclear fuel was never unloaded, became the problems of exclusively stiff Britons. As a result, this floating scrap metal risks becoming a source of dangerous radioactive radiation for the environment in the near future. Sunak's predecessors did not dare to cooperate with Russia in peacetime, and now financial and
economic
the problems of the United Kingdom, aggravated by the need for assistance to Ukraine, make this problem insoluble.
Let's rejoice for the formidable Britons, but their problems fade before the problems of even more formidable pshek, rattling their weapons on our borders. These proud heirs of the Polish gentry, preparing for war with us, were so carried away by the support of freedom-loving Ukrainians that they stupidly disarmed before saber-toothed Putin in anticipation of Korean and American tanks (K-2 Black Panther and M1 Abrams), American 5th generation multifunctional fighter-bombers F-35 and the famous American MLRS M142 HIMARS, against which we have already found an antidote. How are they going to fight with us today, when they will have weapons only tomorrow, I honestly don't know? At the same time, their desire to continue the war in Ukraine until Russia is completely defeated in it rests on the unwillingness of the main sponsor of these events - the United States (for the reasons indicated above). And whoever pays, as you know, orders the music! And so the war will soon end.
White
But chess is usually played by two sides. So far, we have considered only one of them, playing for black. It's time to consider who is playing for white? More precisely, not "for the whites", but "for the whites". Pay attention to this, this is an essential detail, why - I will tell below. In the white camp, Dugin also singles out
three groups
.
First
(
"Party of Immediate Defeat"
according to Dugin), which includes the entire numerous Russian "fifth column", which, in its hatred of Russia, no longer differs from the "Immediate Victory Party" of blacks, actually playing for them. Who enters there? The company, I must say, gathered very motley. There are Navalny's structures (fortunately, their leader is now sewing mittens in the colony), there is the old liberal opposition in the person of Kasparov, Khodorkovsky and others like them, there are Russian oligarchs and other moneybags who fled abroad, complaining that they now do not have enough money about the driver and the housekeeper (all these Friedmans, Avens and other foxes, Vekselbergs, Mordashovs and Alekperovs), about "singing cowards" who earn money with their mouths, and other cultural and near-cultural bohemians, among the first to gallop to the West (about all these Pugachev, Galkins, Smolyaninovs, Serebryakovs and other Belovskis, Illarionovs and Nevzorovs), I don't even speak. All these comrades, who are no longer our comrades, stand up for the immediate defeat of Russia, joining in this with the most odious structures in the West, since they are all now there. Having escaped from Russia, they thus deleted themselves from the political struggle, well, a woman from a cart is easier for a mare. They will be able to go back only in the event of the defeat of Russia, i.e. never.
But, if everything is clear with the previous comrades, who are not comrades to us at all, then with
second
a group that Dugin called
"Party of Delayed Defeat"
, far from everything is so simple, because part of the current ruling political elite of Russia, the so-called. "sixth column" Moreover, this group is the largest and most influential. It also includes a small comprador bourgeoisie that has not yet fled to the West (all these moneybags earning money in Russia, exploiting cheap local labor and the mineral resources of the Russian Federation, but preferring to store them and spend them in the West), and numerous bureaucratic brethren of all ranks, dreaming of everything return back. These "friends" see the break with the West as their own personal disaster. They were quite satisfied with the state of affairs that has been so far, but the NWO and the sanctions that followed it broke the picture of the world they were accustomed to and destroyed their comfort zone. Therefore, using their position of power (each in his post), they turned on the sabotage regime, and it is already very difficult for Putin to deal with this circumstance, because it is on this apparatus that the Russian state has so far rested. At once, in one fell swoop, no one, not even Putin, can replace this cornerstone of the Russian foundation. But the course of history cannot be stopped, and therefore this process is irreversible.
The whole old bureaucratic and oligarchic machine will be scrapped, the NVO has become a trigger that launched this process. If everything ends with the nationalization of the main production assets, I will not be surprised at all. Only small small businesses (trade, services, public catering, IT and other small assets) will remain in private hands. Russia does not need oligarchs who dream of becoming part of the globalist liberal elite, and officials who do not pursue national interests, replacing them with purely personal petty proprietors. If you want to see what this can lead to, look at Germany and Chancellor Scholz, why is he cutting the branch on which he sits, multiplying Germany by zero? The answer is simple - he is part of the global international liberal elite, the interests of Germany are alien to him. Do you want a similar fate?
I do not agree with such a fate and
third
, the smallest group according to Dugin (
"Victory Party"
), which advocates a war to a victorious end and the complete defeat of Ukraine. They do not accept any compromises, a compromise for them is like death. This is the most militant part of Russian society, the so-called. turbopatriots. There are power towers of the Kremlin (moreover, both active and retired - Patrushev, Zolotov, Kadyrov, Prigozhin, Medvedev, Rogozin and others), and well-known military correspondents and journalists (starting with Solovyov, Prilepin, Skabeeva and ending with Kots, Pegov , Kashevarova, Poddubny, Sladkov and others like them). There are LOMs (public opinion leaders), and professional military men (both active and retired), there are also patriotic oligarchs (Konstantin Malofeev, for example), and even thinkers-philosophers (like Alexander Dugin himself). These people of extreme views understand the degree of threats facing Russia, some are even ready to go for the use of nuclear weapons for the sake of victory (I hope it will not come to that).
Player
In all this classification according to Dugin, I did not see the figure of Putin himself. Maybe you saw? I doubt it too. That's why I said that he plays not "for the whites", but "for the whites", unlike Biden, who is present in the classification. From which we can conclude that it is not Biden who is playing with Putin, but "Biden" is being played with him, those who are behind this Alzheimer's client. Biden is just one of the pieces, but not on the board (there are pawns), but behind it. But the piece is not unimportant, determining Black's position. The Deep State (deep state), which is hiding behind this decrepit, poorly oriented in space screen, again put all the money on him, pushing him for a second presidential term (they did not find a better presidential candidate). And it is precisely for this reason that they need blood from their noses for peace in Ukraine. They cannot allow Putin to influence the election campaign of their candidate, this 250-year history of America has never known!
And what does it cost Putin on the eve of the final debate to move his troops somewhere deep into Nezalezhnaya? Donald Ibrahimovich could not have wished for a better gift from his friend Vladimir Putin. After that, the star of Biden, who pumped hundreds of billions of dollars of American taxpayers into the Zelensky regime, will roll down with a swift jack. The fiasco in Ukraine will bury all plans of the Democrats to stay in the White House. It is clear that they cannot do this. Therefore, they need peace. Oblique, crooked, but peace! And they do not care about the plans of Britain and Poland to continue the war until a complete victory over Russia. They can want anything they want, but as long as America pays for everything, it will be the way it wants, not Britain, not to mention Poland. The "Wishlist" for this has not yet grown among these clairvoyant gentlemen!
But does Putin want this? Who said that he agrees to the world? Why does he need a world in which there is Ukraine? This is the question no one can answer. Which leads to the next question, where will the Russian tanks stop? But no one in Washington or London or even Moscow knows this. Putin does not voice the final goals of the special operation. You understand that neither the demilitarization of Ukraine nor the denazification of its stupid citizens are such. These are just tasks, and the goal is to reformat the existing world order. And this goal can only be achieved with the elimination of the Zelensky regime. And while Putin is playing white, no one can rule out such an outcome.
Money, cards, two barrels
But the game, as you understand, is not only played on the Ukrainian board. International grandmaster Putin conducts a session of simultaneous play on several boards at once. This is the financial board, where he has already beaten the IMF, the World Bank, the EBRD and other financial institutions that are under the heel of the United States, trying to disconnect Russia from SWIFT, freeze and select its assets located in Western jurisdiction, and in every possible way hinder and limit its financial activity. After a year of sanctions, they themselves were forced to admit that they failed to do this, the Russian economy survived, and the ruble turned out to be stronger than many other fiat currencies.
On the oil and gas boards, Putin's opponents also failed miserably. Yes, sales of crude oil and pipeline gas to Europe fell, but Russia compensated for the loss of the shaft by rising prices, going to Asian markets and shadow freight. No one knows how much Russia has lost in real life, since no one has shadow statistics, but how much Europe has lost, the Europeans themselves can find out by looking at their gas station and utility bills. The Americans, looking at them, only laugh and count the profits. Better paid idiots are, as you know, only free ones. The States use Ukrainians as paid idiots, and the Europeans, who shot themselves in the foot by refusing cheap Russian energy, turned out to be free idiots, and they can only thank their own corrupt politicians for this. On the gas board, the game is not yet over, and on the oil board, Putin, having connected his friends from OPEC +, has already brought the game to a draw. Well, it's not all the time for him to win.
Siloviki
I won't go into detail about the rest of the boards where Grandmaster Putin plays, and so the text turned out to be too long. I will limit myself to only the last of them - power. I am not supposed to draw red and blue flags on the map of the Ukrainian theater of operations and move troops back and forth on a salary, let those who are paid for it and who are supposed to do it according to the staff list do this, and, by the way, Prigozhin is also not allowed by the state. He sorts out the functions of other players. Why he does this, I do not know, there is a faint hope that this is all part of a performance played out for the non-brothers to misinform them. I have no other reasonable explanation for this. By these actions, he only brings confusion and vacillation into the troubled Russian society, thereby playing into the hands of the enemy, for which they are shot in wartime.
I do not call for the execution of Yevgeny Viktorovich just because this is part of the game on a different board, on which the so-called power towers of the Kremlin converged - the FSO, the FSB, the Ministry of Internal Affairs, the Ministry of Defense and the General Staff, the Russian Guard Zolotov and Akhmat Kadyrov, the SVR, the GRU, as well as Security Council of the Russian Federation. The war is for influence over the president, while he, as befits an arbitrator, is above the fray. I don't know for whose department Prigozhin plays, but definitely not for the Defense Ministry and the General Staff. I think for Zolotov and Kadyrov with some governors-general (such as Aksenov and Dyumin) who joined them and part of the generals and senior officers of the Moscow Region. Who will win there, I do not dare to predict, because I am not at all aware of this closed kitchen. I just propose to treat this more calmly and understand who is on the board as pieces, and who is behind the board, moving these pieces. I can't assume that the tail is wagging the dog, the dog is too smart. If Biden could not cope with her, then to think that she would fall victim to palace intrigues, then this is no longer respecting either herself or her (more precisely, him). I hope you all understand.
I put an end to this and say goodbye to you. Sorry if I bore anyone. You can tell me in the comments once again that I don't understand anything about sausage scraps. Your Mr. Z