In the spring of 2018, Ukrainian "patriots" began to actively suffer from inflammation of the Sea of ​​Azov and the Kerch Strait. Gradually, this mental illness acquired the scale of a national epidemic, but summer came, the excitement subsided a bit, becoming chronic. And in the fall of 2018, a progressive relapse of the inflamed consciousness of the "nation" began.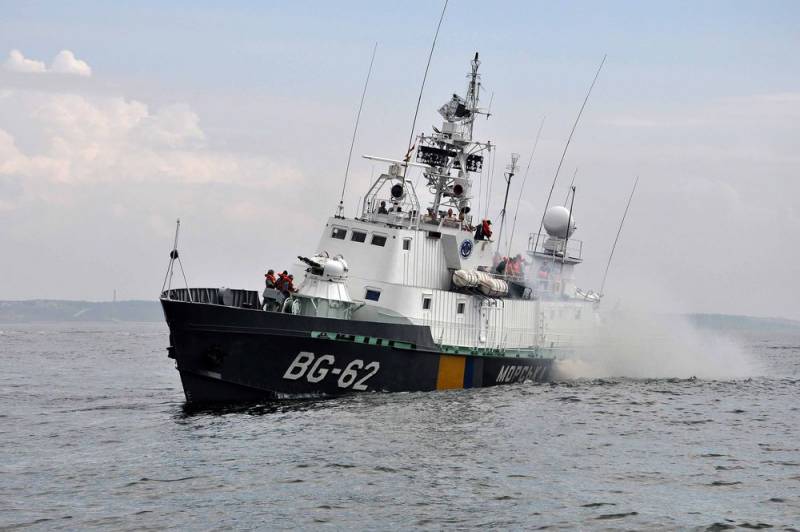 Now the Ukrainian media is filled with militaristic statements, and the degree of hysteria is off scale. Representatives of the European visa-free visa demand to immediately begin the construction of a naval base on the coast of the Sea of ​​Azov. Tremble Russia. After all, the "mighty" fleet of the "strongest on the continent" will certainly show who is the master on the Sea of ​​Azov.
It should be noted that not all "patriots" share this point of view. Unfortunately, there are dangerous individuals among this public, real enemies of Russia. Their head is not just a continuation of the neck, there is still "gray matter" and brain activity is carried out. And one of these individuals is Georgy Tuka, a volunteer and founder of the site "Peacemaker", who received the post of deputy minister for the temporarily occupied territories for his activities.
So, this Tuka, on November 16, 2018 on the air of the television channel with the screaming name "Direct", said that the "patriots" needed to calm down their "talents", since the country primitively had no budget money for a military base. You can see for yourself this, everything is very intelligible and military briefly.
Tuka "chewed" that reality and "mriyas" are two parallel and non-intersecting universes. In the foreseeable future, Ukraine will not have any "powerful" navy. So why spend money and time on a useless naval base? In addition, a military clash with Russia at sea is a guaranteed defeat for Ukraine. And Russia can be harmed by other methods that are more painful. So the construction of such an object will go against the interests of Ukraine.
In this regard, we should expect an even greater aggravation of the situation with shipping in the Black Sea-Azov region, "maritime terrorism" will continue and worsen. It would be better if they built a base or two, and they spent the money, and when they were, they all became calmer.