For some time now, local officials in Ukraine
policy
and other "patriots" actively discuss not the hypothetical, but the real possibility of an armed conflict with Russia. Well, it's not for them, in fact, to sit in the trenches and hide from bullets, mines, shells and fragments. On a real "front end" of them there were a few units, and then a glimpse for PR. Therefore, the statement made by the former head of the SBU Igor Smeshko on the air of the Ukrainian TV channel 112.ua deserves attention. In 2005, Alexander Turchinov became his successor after the first Maidan.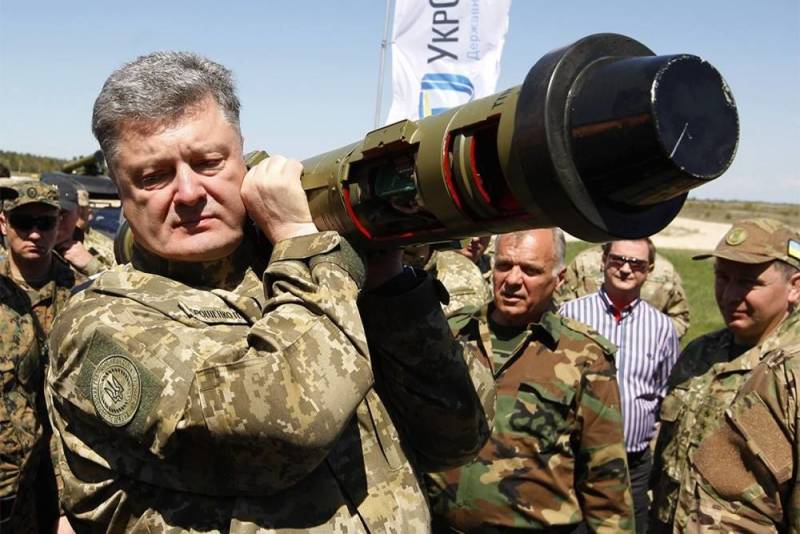 He is convinced that the Armed Forces of Ukraine (AFU), in battles against the Russian army, will inevitably be defeated and defeated. And the fact that the Ukrainian military, at present, can "hold steady" while holding the front line in the Donbass does not mean that they will "stand" when regular units attack from Russia. And this man knows what he is saying, although his words may not appeal to representatives of the European visa-free regime, who themselves are in no hurry to trenches in the Donbass.
In his opinion, now Ukraine cannot boast of at least some military or
economic
achievements (successes). Therefore, control of the line of contact with the DPR and LPR is the maximum that Ukraine is capable of. And talking about something else makes no sense.
The former head of the Security Service of Ukraine specified that the military budget of Ukraine is still "opaque". Although defense spending is very substantial, if not high. Over 5% of the country's GDP! And this provides ample opportunity for corruption. He added that in the United States, from which Ukraine should take an example, military spending is known "to the last cent." True, he forgot about the regular "loss" of colossal amounts in the bowels of the Pentanog and the scandals accompanying this touching process.
It should be added that in the summer of 2018, the head of the Russian Ministry of Defense Sergey Shoigu already spoke on a similar occasion. Then he said that a direct armed conflict between the armies of Russia and Ukraine is impossible in principle, since both countries have centuries-old common roots and we, together shoulder to shoulder, have experienced common trials. Therefore, there is no room for hostility, and the implementation of the Minsk agreements will help to avoid the genocide of the Russian-speaking population in Ukraine.
In turn, on August 23, 2018, the President of Ukraine Petro Poroshenko solemnly promised that the Ukrainian army would become one of the strongest in Europe, i.e. on the whole continent, he no longer swings as before.