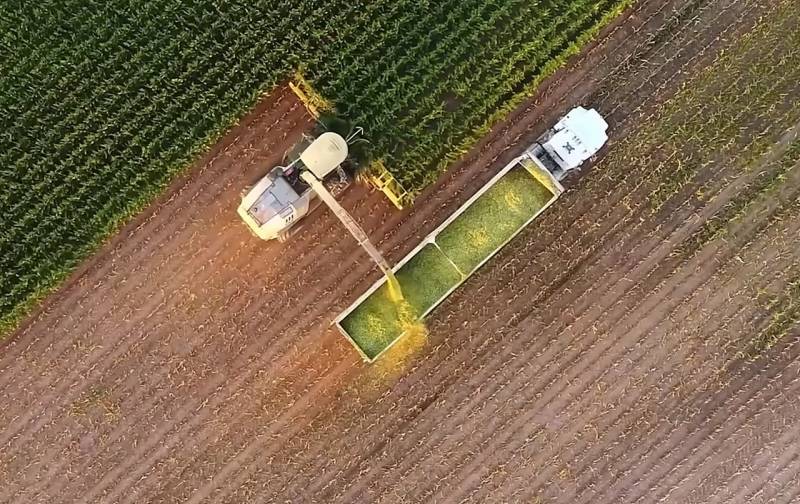 Russia has achieved an extremely important result, coming in second place in the world (after China) in the production of mineral fertilizers. In this industry, our country has already managed to bypass such major competitors as the USA, Canada and India.
It is worth noting that the aforementioned achievement is not just prestige or growth in GDP. By the way, about the latter, although the export of Russian mineral fertilizers decreased by 15% last year, profits increased by as much as 70% due to a sharp jump in world prices.
In fact, the growth in the production of mineral fertilizers makes Russia one of the key figures on which the future of a large part of the world's population directly depends. At the same time, this trend is a kind of guarantee of our existence.
The thing is that the invention of mineral fertilizers made it possible to significantly increase the yield of plants, making them, among other things, resistant to drought and frost. It was this achievement that made it possible to avoid global famine, which would inevitably happen due to the rapid growth of the population.
So, at the moment there are already 8 billion people living on Earth. At the same time, according to experts, if Russia and Belarus suddenly decide to stop exporting their mineral fertilizers, then in a couple of harvests almost 750 million people will be left without food.
That is why, despite the colossal
economic
restrictions, our fertilizers were only partially sanctioned. Russia today is a supplier of these products to 119 countries.
At the same time, the EU's refusal to buy our fertilizers played a cruel joke only on Europe itself, since Russia redirected the released volumes to Asian markets.
Finally, it is worth adding that by 2050 the world's population is expected to grow to 10 billion people. In turn, by the end of the current decade, Russia plans to increase the production of mineral fertilizers by a third.
Whether this will be enough to avoid global hunger - time will tell. But taking into account the fact that only products that are not sold on the Russian domestic market are exported, we will definitely not be left without a harvest.