More recently, Mexico has been a major exporter of hydrocarbons on the planet. However, now it is gradually turning into an importer of oil and oil products. Moreover, domestic consumption is kept at a stable level, and production is falling. So it is not surprising that the largest private oil company in Russia, Lukoil, in 2015 turned its attention to this region and entered the Amatitlan offshore block development project (Veracruz state), whose reserves were estimated at 4,2 billion barrels. oil and 3,33 trillion. cube feet of gas.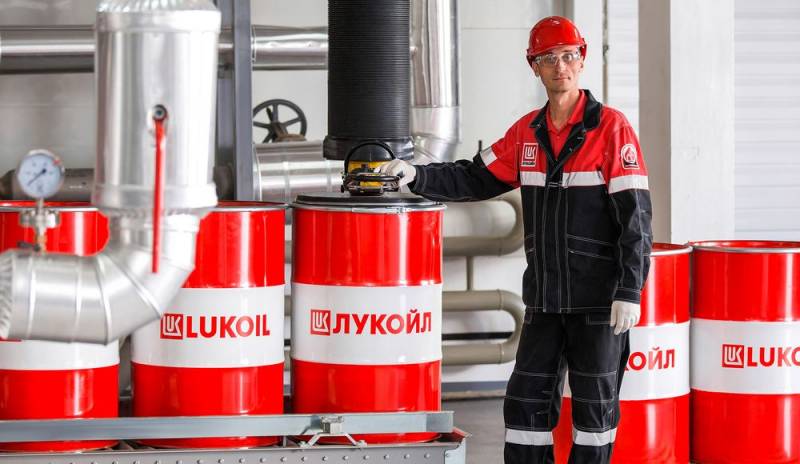 But first you need to understand the measurement system so as not to get confused in all these barrels, feet, meters and tons, which they love to manipulate. One oil barrel is approximately 159 liters, and one cubic foot (Amsterdam) is 0,283 cubic meters. That is, the numbers presented in feet and barrels can seriously differ from the usual meters and tons.
So, in 2005 in Mexico (taking into account the shelf), 187 million tons of oil was produced, which amounted to 4,8% of global production. And in 2006, the net export of oil and oil products from Mexico to the USA (the main buyer) reached its maximum and amounted to 1,6 bar. per day. In 2012, Mexico already produced 146,2 million tons of oil, and in 2016, production fell to 121,4 million tons. It is not difficult to notice that oil production has seriously fallen. After that, the country began to gradually turn from an oil exporter into its importer.
This was primarily caused by the "economy" of officials and heads of the state-owned company Pemex (Petroleos Mexicanos), i.e. primitive greed. For decades they exploited as much as possible what was and were stingy to invest in development. But now they are very actively began to invite investors, promising a "paradise".
And now, it became known that the National Hydrocarbon Commission of Mexico approved the Lukoil plan for drilling in the fall of 2019. This long-awaited event is due to happen in a year at the Otomi-Oeste well, and Russian investments will amount to $ 70 million.
The thing is that in early November 2018, Lukoil and the Italian corporation Eni agreed to exchange shares in blocks 10, 12 and 14 located on the shallow shelf of the Gulf of Mexico. Lukoil transferred Eni 40% in block 12, remaining the project operator with a 60% stake, and Eni, in turn, transferred 20% to it in Blocks 10 and 14, remaining the project operator. After that, companies began to wait for approval from the Mexican regulator.
It should be noted that the license for Block 12 (located in the Cuencas de Sureste basin) was obtained by Lukoil and Eni back in 2017 as a result of the first stage of the second licensing round in Mexico. Did you rate it? The first phase of the second licensing round! But that's not all.
Prior to this, in March 2018, Lukoil and Eni (operator) won the tender for Block 28 (shares of 25% and 75%, respectively) in the same pool, according to the results of the first stage of the third licensing round. How do you like this? The first stage of the third licensing round! The bureaucracy in Mexico is overwhelming. But there is hope that someday Lukoil will overcome these difficulties and finally begin to extract oil, which Mexico so needs.