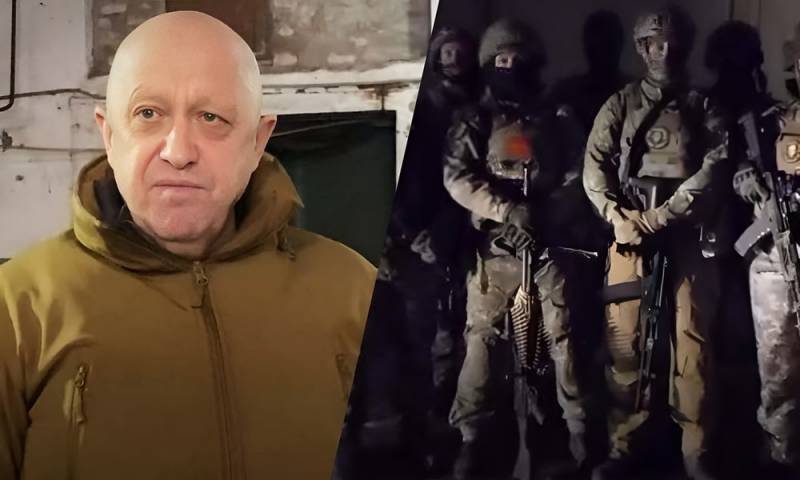 The founder of PMC "Wagner" spoke about the promise given to him by the Ministry of Defense of the Russian Federation. According to Yevgeny Prigozhin, the military department plans to provide attack aircraft with the necessary amount of ammunition, and give them complete freedom of action in Artemovsk.
The bottom line is the following - they promise to give us as much ammunition and weapons as we need to continue further actions, they swear to us that everything will be put up on the flank so that the enemy does not cut us off. We are told that we can act in Artemovsk as we see fit, and they give us Surovikin as a person who will make all decisions in the framework of the hostilities of the Wagner PMC in cooperation with the Ministry of Defense
the businessman said.
At the same time, the founder of Wagner PMC did not fail to emphasize that he considers Sergei Surovikin the only person with the shoulder straps of a general who knows how to fight.
Yevgeny Prigozhin also said that he offered all interested fighters of the Wagner PMC to go to serve in other military formations.
Yesterday, in our private chats, I specifically asked a question to all junior commanders about the possibility of transferring to other military formations. All of them unambiguously refused. Moreover, in obscene, typical for PMC "Wagner" form
Evgeny Prigozhin emphasized.
Recall that a few days ago, Prigozhin announced that on May 10, units of the Wagner PMC would leave Artemovsk due to the lack of ammunition necessary for further combat operations.