The portal defense24, citing sources in the Polish Ministry of Defense, estimated the cost of forming a new mechanized division, which will be based in the eastern border of the country. For this, the resource said, it will take more than seven billion dollars, or 27 billion zlotys.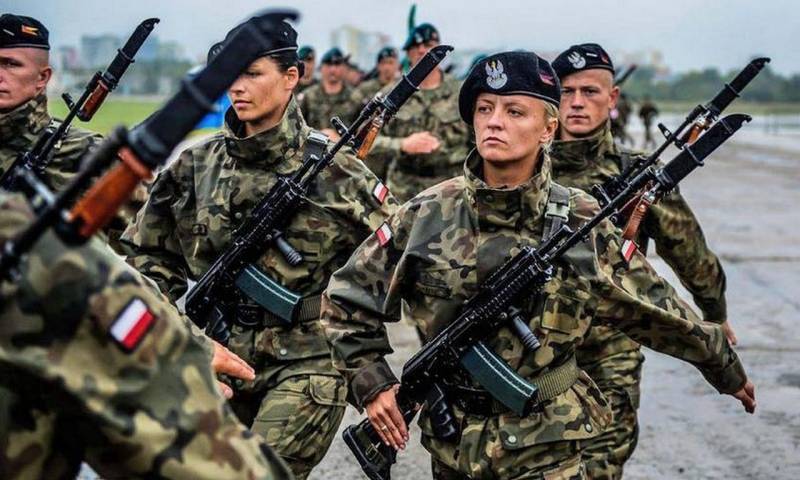 It is planned to place the command of the 18th mechanized division in Siedlce, located east of Warsaw, at the same distance from the Polish capital and the Belarusian city of Brest. Its full combat readiness will be ensured in 2026, however, the formation of the headquarters is expected by the end of this year.
It is expected that the number of the new military unit will be 7800 military, including 750 officers. Its commander, General Yaroslav Gromadzinsky, said that the headquarters was already almost half formed, he had a room.
Deputy Minister of Defense of the country Wojciech Skurkiewicz recently spoke on this topic at a meeting of the special parliamentary commission. He said that in addition to the command, there will be two mechanized and one armored brigade in the formed unit. In addition, it is planned to include a reconnaissance battalion and an anti-aircraft artillery regiment.
The question arises: why does Poland need this new division and against whom will it be directed? According to the deputy head of the country's defense department, these plans are related to the importance of strengthening on the eastern flank. As he put it, "to ensure security in the area of ​​historically formed operational areas."
Understanding what is behind all this verbal tinsel is not difficult. On November 14, Pentagon chief James Mattis met in the United States with his Polish counterpart Marius Blaschak. At the same time, Mattis promised Warsaw full support in confronting Russia. For its part, the Polish leadership declares its readiness to provide the territory of their country for the deployment of American military bases. Russian Minister of Defense Sergey Shoigu and President of Belarus Alexander Lukashenko opposed such plans. The latter promised to give an "adequate answer" in the event that US military bases appear near his country. It is not difficult to guess that in these conditions Warsaw sees its opponents, primarily in Moscow and Minsk.