The problem of the Kuril Islands for many years has been one of the most acute in relation to Russia and Japan.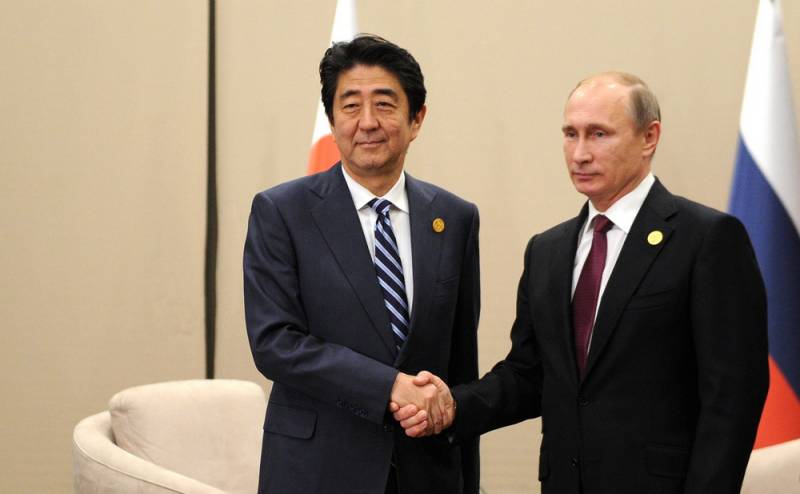 Press Secretary of the President Dmitry Peskov told the world media that during a meeting in Singapore between the leaders of Russia and Japan, Vladimir Putin and Shinzo Abe agreed on the need to find a solution to conclude a peace treaty on the basis of the 1956 declaration.
Japan's territorial claims for that part of the Kuril Islands, which, according to the results of World War II, went to the USSR, is the reason that a peace treaty has not yet been concluded between the countries.
The 1956 declaration signed by the USSR and Japan stopped the state of war between the countries and stipulated that the transfer of the rising sun to a number of the Kuril Islands could take place only after the signing of a peace treaty.
However, from the moment of signing the declaration until today, Tokyo continues to insist on the priority settlement of the issue with the Small ridge of the Kuril Islands, and then the signing of a peace treaty.
Earlier media reported that Abe was ready to change the principles of Japanese
policy
regarding the Kuril Islands and go to the signing of a peace treaty before the islands are transferred to Japan.
Given the fact that the Japanese prime minister does not hide his desire to go down in history as a "collector of Japanese lands," we can assume that he is ready for a lot to return the Lesser Kuril Ridge of Japan.