The scandal over the use of torture against prisoners by the Central Intelligence Agency, which shocked the United States in 2014, received an unexpected continuation. Now human rights activists are accusing the security services of having plans to use a drug with the effect of "truth serum" on suspects.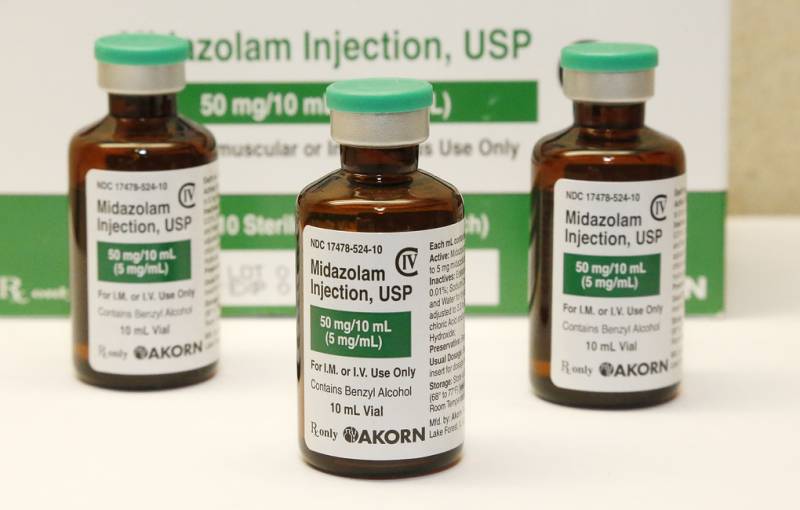 As the Associated Press reported, referring to the report of the American Civil Liberties Union (ACLU), after the events of September 11, 2001, the CIA hatched various methods of interrogating those arrested, including using drugs. This was treated as an idea that could be thought of as a "way to fight terrorism." The project received the name "Medication." Specifically, it was planned to use the sedative midazolam (known in the US as Versed).
However, the CIA faced legal obstacles. In order to apply chemicals to prisoners, permission from the US Department of Justice was required. However, this agency issued special services permission to torture such as imitation of drowning and imprisonment in a very tight space.
Things didn't come to the application of the "serum of truth": its legal status is unclear, and intravenous injections are necessary for introduction into the body (therefore, one cannot do without the participation of doctors). The CIA decided not to create any problems for health workers with the Ministry of Justice and ethical issues.
The report of human rights activists emphasized that there were at least two obstacles to the implementation of such an idea: firstly, the ban on medical experiments on prisoners, and secondly, the ban on the use of psychotropic drugs and medications during interrogations that greatly change perception.
It should be recalled that at the end of 2014, American society was shocked by a report published by the Senate Intelligence Committee. It described the torture that the security services applied to prisoners in secret CIA prisons.