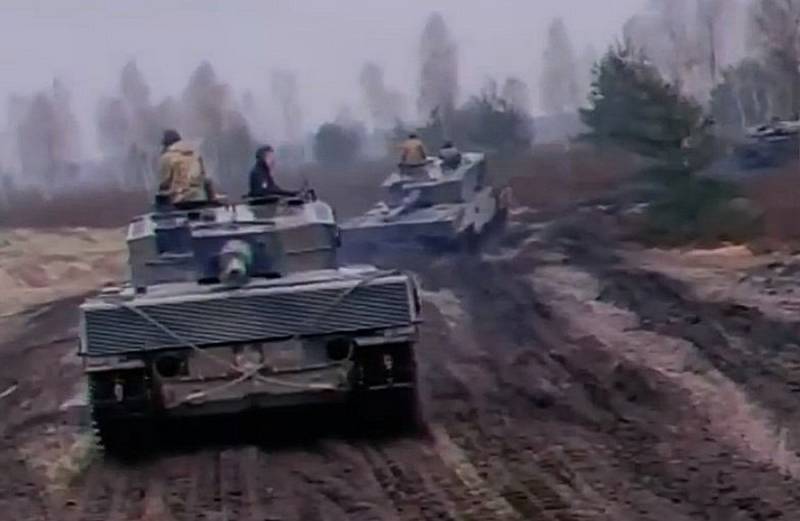 In the zone of the special military operation, there was a clear confirmation of the supply of German Leopard tanks to Ukraine. The video, which has been circulated on social media, shows a convoy of combat vehicles driven by members of the Ukrainian army.
The time and place of shooting is not specified, however, judging by the picture, the video was filmed not so long ago. A column of German tanks moves across rough terrain. The heads of the Ukrainian military stick out of the hatches on the towers.
In all likelihood, the column of Leopard tanks is heading from a permanent deployment point in one of the directions of the line of contact. It is possible that in the near future there will be reports of the destruction of German military vehicles by Russian troops.
In any case, the Russian military has repeatedly stated that they are ready to meet the German
machinery
fully armed.
Recall that some time ago it became known about the preparation of special anti-tank units in the Russian army. In addition, on the eve of
messages
on the use by the Russian army in the NVO zone of the latest domestic tanks T-14 "Armata".
For the Leopards, these will be more than worthy opponents on the battlefield. According to their characteristics, the latest Russian combat vehicles are seriously superior to Western-style tanks.
Experts believe that Ukraine will use German combat vehicles during the counter-offensive, which should begin on April 30.