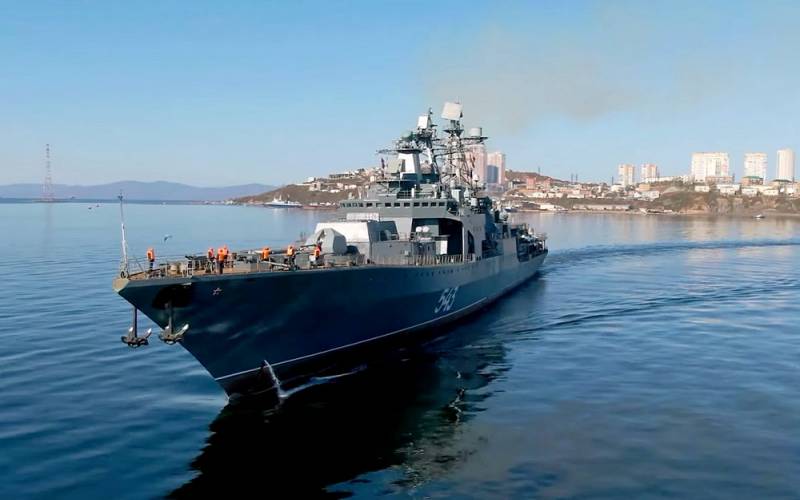 Russia is actively working on the modernization of warships built during the Soviet Union. Currently, the Russian Navy is armed with only 3 cruisers and 11 destroyers, but their re-equipment with modern weapons increases their combat effectiveness and efficiency.
Military Watch Magazine drew attention to the ambitious project to modernize the destroyer Marshal Shaposhnikov, which was commissioned by the Navy in 1985. Developed as a large anti-submarine ship, it received new weapons during a deep reconstruction and can be effectively used against enemy surface ships.
MW writes that during the modernization, the destroyer was equipped with new radars, electronics and weapons. In particular, Marshal Shaposhnikov received the latest Otvet anti-submarine missiles, 8 3S24 launchers for Uran anti-ship missiles, and a 100-mm A-190-01 artillery system with a stealth turret.
Technology
.
The main improvement of the destroyer, according to the American magazine, was its equipping with 3S14 universal launchers, which are also compatible with Zircon hypersonic missiles.
The destroyer Marshal Shaposhnikov, capable of accommodating up to 16 Zircon missiles along with eight Uran missiles and its anti-submarine and air defense arsenal, has the potential to neutralize an entire surface strike group […] Ships in the Pacific are still expected to have Priority should be given to installing expensive new Zircon missiles, which, even in small numbers, can significantly change the balance of power in the region
writes MW.
The magazine recalled that the American Harpoon and Chinese YJ-18s are much inferior to the Russian Zircons. These missiles are considered the most dangerous means of destroying enemy ships due to their Mach 9 speed and range up to 1000 km.
This allows ships using it to exercise control over extremely large areas of the sea and potentially neutralize fleets several times their size, while remaining out of danger.
- emphasizes the publication.