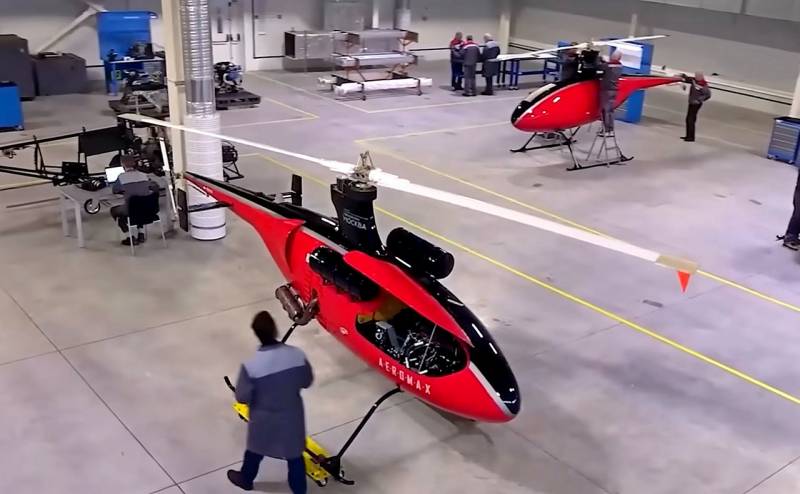 In Russia, the development of the civil unmanned transport industry is accelerating. It is expected that in May of this year the state order for more than 8 drones for the needs of the State Transport Leasing Company will be approved. The duration of the latter will be three years.
However, the total demand for "vehicles of the future" in Russia, according to some estimates, in the near future may be many times higher than the above-mentioned order.
Based on the foregoing, it is of particular importance
news
on the construction of Russia's largest plant of unmanned aerial systems in the Samara region.
The production will be owned by the Transport of the Future company and will be spread over an area of ​​more than 40 square meters. It is reported that it is planned to invest about 6 billion rubles in the Samara site.
Typically, the project must be implemented as soon as possible. So, according to plans, next year more than 3 thousand drones should be produced here, among which there will be both heavy cargo and vehicles weighing up to 30 kg.
At the initial stages of development, the Samara enterprise will be able to provide jobs for about 500 people.
But that's not all. New drones will not be assembled from foreign components. The aforementioned plant will be able to produce all the key structural elements for future vehicles.
Finally, another step closer to the emergence of promising transport in our country will be the launch in Samara of an experimental legal regime for conducting flight tests of unmanned aerial systems.
It is worth adding that the production of promising civilian UAVs in our country is not only carried out by the Transport of the Future company, which already has a working model of the S700 air taxi for two passengers, capable of carrying a payload of up to 200 kg over a distance of 30 km.
Last month, the production of unmanned helicopter-type systems by Aeromax was opened in Moscow. In addition, this year in Bashkiria, at the Kumertau Aviation Production Enterprise, mass production of BAS-200 drones, a helicopter-type UAV developed by NTSV Mil and Kamov, will be launched.