US Ambassador to the European Union Gordon Sondland has threatened that the United States will impede the construction of Nord Stream 2. Washington believes that this project is inherently geopolitical and poses a threat to European countries, as well as to the States themselves.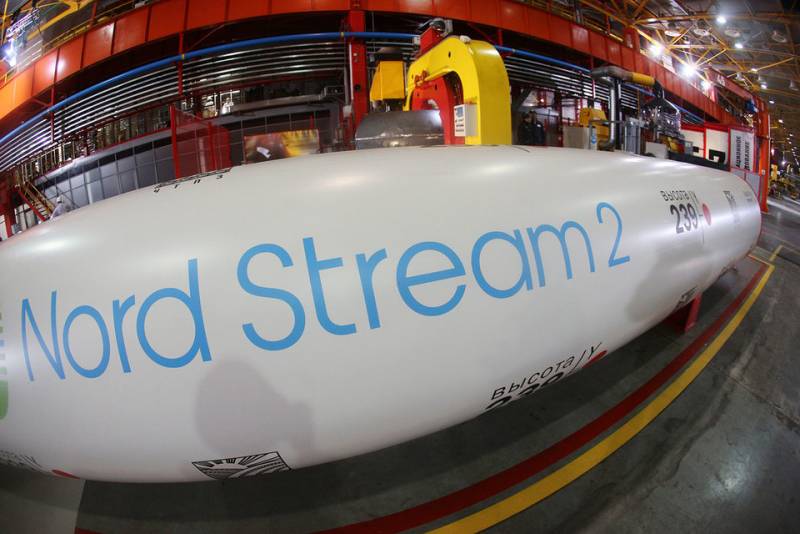 Moreover, the US diplomat covers up the US desire to slow down the implementation of the gas pipeline with good goals and concern for Europe. Like, the White House would not want Europe to be in a difficult situation due to dependence on Russian gas.
When Europeans are vulnerable, the United States also becomes vulnerable. We do not want gas to shut off in winter due to crisis
- He said during his speech in Brussels.
The ambassador also threatened that if Europe does not understand such a logic, then the American president will use "many other instruments." Which ones, he refused to clarify.
We have not used them all to slow down the implementation.
- The diplomat added.
It should be noted that according to the Nord Stream 2 project, a gas pipeline will be built from the Russian Baltic coast to Germany. However, the implementation of the idea is hindered by some countries, including the USA and Ukraine. Kiev fears that after the construction of the gas pipeline, profits from gas transit from the "aggressor country" (as Russia is called there) will be lost.
On November 12, the press service of the Ukrainian Foreign Ministry announced that Foreign Minister Pavel Klimkin, along with US Energy Secretary Rick Perry, agreed to hinder the implementation of Nord Stream 2.
In Germany, the project is considered purely commercial. However, at the same time, Chancellor of this country Angela Merkel puts forward a condition: to preserve the transit of Russian gas through Ukraine.
Member of the State Duma of the Russian Federation, member of the Committee on Foreign Affairs Sergey Zheleznyak stressed that Washington and Kiev are creating obstacles to the construction of the pipeline to undermine cooperation between Russia and Europe. At the same time, according to him, the main goal of the United States is to deter a competitor, which is the Russian Federation. In this game, Ukraine is only an expendable material, and Washington is not worried about the problems of Ukrainians freezing in their apartments.