The current Ukrainian government, represented by President Poroshenko, is scrolling through such corrupt and fraudulent schemes that it affects not only its own citizens, but also the "partners" of Ukraine from Europe and the USA.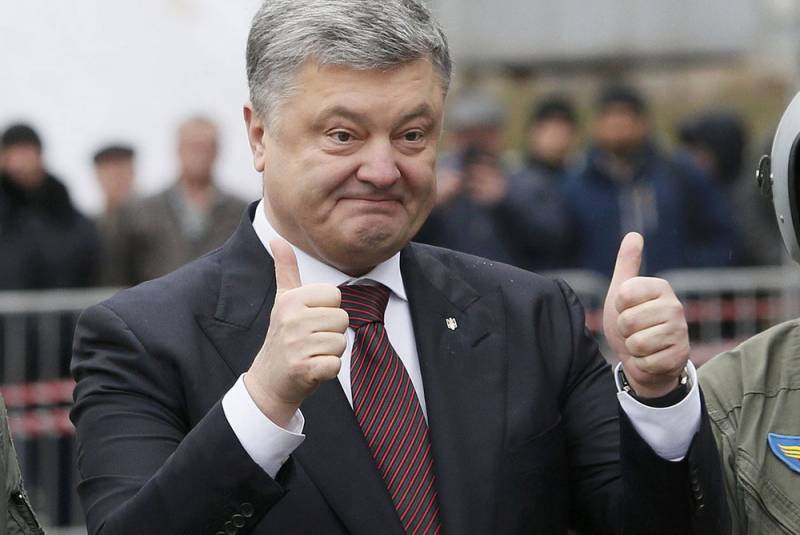 Radio Liberty and the Ukrainian television channel UA: The first conducted a joint investigation, as a result of which it became known that President Petro Poroshenko, through his control of the International Investment Bank, had cashed out two billion hryvnias that had been arrested as money from the All-Ukrainian Development Bank (VBR ) belonging to the family of former President Yanukovych.
The whole cynicism of this story is that in 2016 all the central Ukrainian media trumpeted that "the money stolen by Yanukovych was returned to the country." It turned out that they were returned only to be stolen by Poroshenko.
The scheme was simple and straightforward. From the liquidated National Bank of the VBR, the money was transferred to Poroshenko Bank, which was not even included in the top 20 banks of Ukraine, and it was cashed there.
But Poroshenko would not have been the president of Ukraine if he had not yet earned his own theft. In addition to the fact that they were assigned two billion hryvnias of Yanukovych, his bank earned twenty million hryvnias on the fact that he cashed this money.
Summarizing, we can say that the closer the presidential election in Ukraine, the more wonderful stories about the Ukrainian government will become known to the whole world.