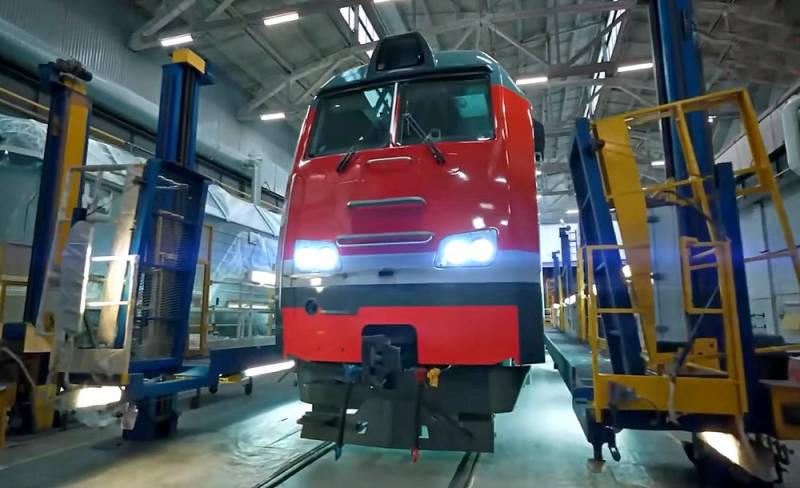 The fact that after the start of the NWO and the introduction by the West of unprecedented sanctions against Russia, the trade partnership between our country and India has significantly strengthened has already been repeatedly mentioned in materials from various media.
True, to a greater extent it was about the growth in the volume of oil that New Delhi buys from Moscow. It is worth noting that this is indeed the case.
However, the trade partnership between the Russian Federation and India does not live on oil alone.
Thus, recently it became known that the Russian-Indian consortium, three-quarters of whose shares are owned by Transmashholding, won a record tender for the production of 120 passenger trains. The total amount of the contract is $1,7 billion.
The aforementioned trains will include a total of 1920 wagons. For Transmashholding, this will be the largest order in the history of its existence.
Importantly, such giants as Siemens, Alstom and Stadler participated in the competition. As a result, TMH bypassed them, proving to the former "European partners" that they wrote off Russia early.
However, the partnership between New Delhi and Moscow is not limited to this either. Already, AK-203 assault rifles are being produced in India, T-90MS tanks are being assembled, and licensed production of Su-30MKI fighters has been launched.
In addition, our countries also have many joint projects ahead. For example, in the future Russia and India are planning to organize a joint assembly of Sukhoi Superjet 100 aircraft with Russian PD-8 engines. A similar possibility is also being discussed regarding the Russian MS-21, Il-114-300 and Su-75.
Finally, Indian companies have already started working in our country under a special investment contract. In particular, at the facilities of the Volzhsky combine plant in Chuvashia, the assembly of Indian tractors with a capacity of up to 90 hp is being launched. With.