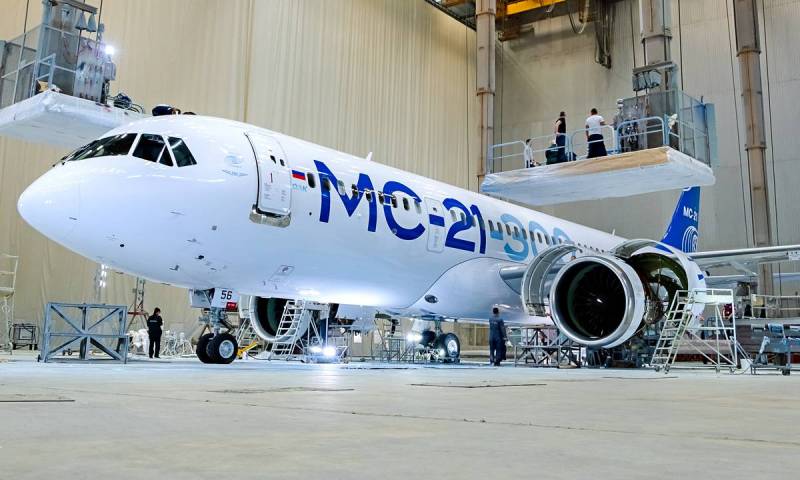 The Perm Motors United Engine Corporation has begun serial production of the latest Russian aircraft engines PD-14. It is assumed that by 2030 the company will produce 160 units per year.
Russian economist Konstantin Dvinsky considers the start of serial production of the Russian aircraft engine PD-14 a real breakthrough in the Russian aircraft industry. After all, seventeen years have passed since the signing of the agreement on the creation of the PD-14.
PD-14 is our first engine, which was created in the modern history of Russia. And it was developed, indeed, from scratch, without the use of Soviet or foreign developments. In general, it is good that the decision to create the PD-14 was made far in advance. Otherwise, our aviation industry would not be able to ensure the production of aircraft
Dvinsky explains.
According to him, without serial production of the Russian aircraft engine, there could be no question of any serial production of the Russian MS-21 aircraft.
The economist is confident that the serial production of PD-14 engines will allow the domestic industry to ensure the production of eighty MS-21 aircraft per year by 2030.
MS-21 will be completely Russian, it has foreign components at the level of statistical error. So, as a matter of fact, it should be
- he notes.
In his opinion, now Russia has the necessary competencies to produce the entire line of aircraft engines. And this is completely our development from scratch.
The matter remains for the "small" - to organize their uninterrupted production
- notes Konstantin Dvinsky.