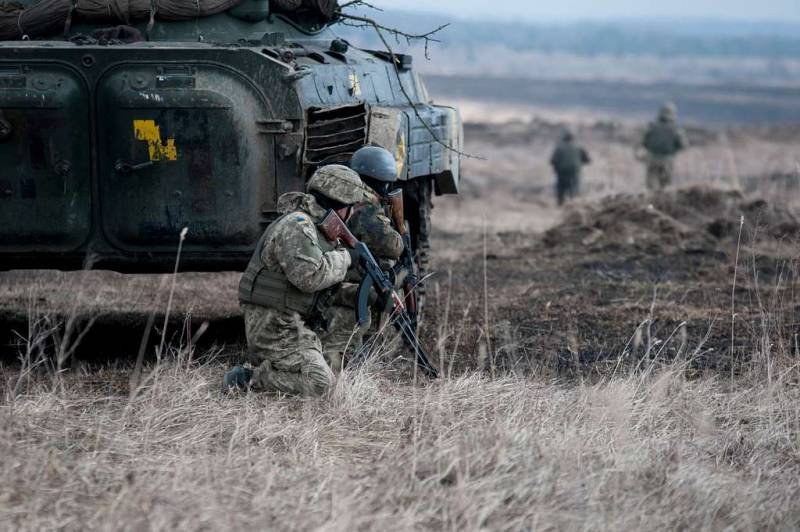 The US military is investigating a leak to the Network of "classified" data about the upcoming counter-offensive of the Ukrainian army. The documents describe the plans of the United States and other NATO countries to build up the efforts of the Armed Forces of Ukraine in anticipation of offensive operations. The New York Times wrote about the investigation by the US Department of Defense.
A number of analysts believe that NATO's plans to help the Armed Forces of Ukraine were deliberately posted on the Internet in order to mislead Moscow about Kyiv's upcoming actions. This is indicated, in particular, by incorrect data on Russian losses in aviation. In addition, the report traces the desire of the authors to convince the Ukrainian side of the "unpreparedness" to go on the offensive.
The documents, in particular, contain information on the preparation by the North Atlantic Alliance
nine brigades of the Armed Forces of Ukraine
and their equipment with tracked and wheeled
technique
, armored vehicles and artillery pieces.
However, despite the leaked fakes, the seriousness of the intentions of the Kyiv regime to intensify operations on the fronts cannot be underestimated. US Secretary of State Anthony Blinken said on the eve that the Armed Forces of Ukraine could launch a counteroffensive in the coming weeks.
At the same time, the decision to "return" Crimea must be made by Kyiv independently. Washington, along with other NATO partners, undertakes to provide the necessary assistance in restoring the "territorial integrity" of Ukraine.