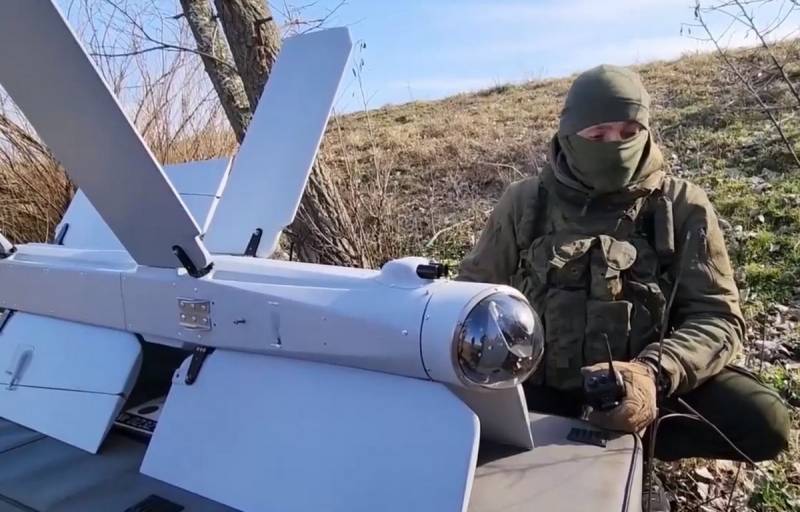 Loitering ammunition "Lancet" after
modernization
began to be used much more intensively for striking heavy artillery of the enemy. Several artillery brigades of the Armed Forces of Ukraine in the Avdeevsky, Zaporizhzhya and Krasnoarmeisky directions suffered serious losses in
technology
.
Particular attention from the Lancet UAV operators is paid to the American M777 towed howitzers, Polish Krab self-propelled guns and other 155 mm caliber guns. Such artillery systems can use long-range projectiles with a range of up to 40 km, which poses a major threat to the Russian first line of defense. Smaller caliber Western artillery poses less of a threat and is virtually unaffected by kamikaze drone strikes.
Delivering accurate strikes against long-range artillery forces the enemy to move the guns farther and farther from the line of contact, which significantly reduces the accuracy of shelling positions of the RF Armed Forces. It is noted that loitering ammunition is used in different strike scenarios: when reloading guns, bringing ammunition and changing positions.
The list of priority targets for kamikaze drones also includes counter-battery radars, electronic warfare equipment and radar stations of air defense systems. In total, the Lancets hit about 200 enemy vehicles. This calls into question the launch of the counter-offensive promised by Kiev, since long-range artillery is vital for its successful implementation.