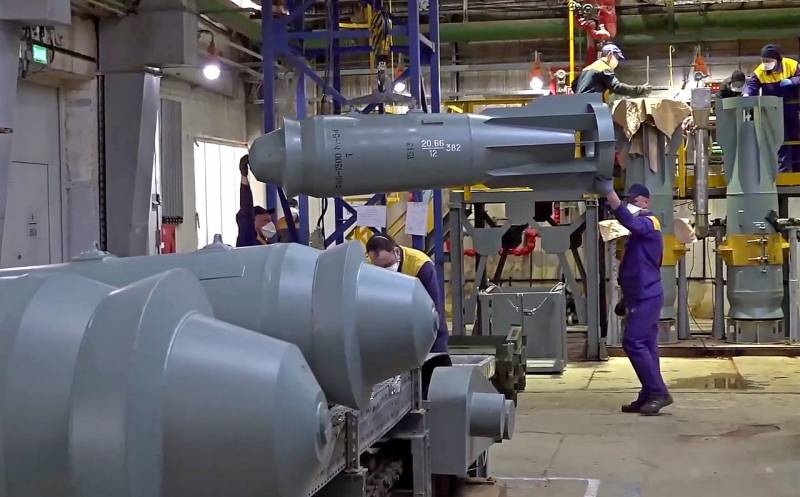 On April 6, Russian Defense Minister Sergei Shoigu carried out an inspection of the implementation of the state defense order (GOZ) in the Nizhny Novgorod region. At the same time, the Russian Ministry of Defense published interesting photographs from one of the enterprises of the military-industrial complex of the region, where ammunition of various nomenclature is produced.
The head of the military department inspected the shops where the production of artillery and aviation weapons (various shells and bombs) is carried out. For example, the photographs show the process of manufacturing bombs. At the same time, the flashing FAB-500s do not cause big questions and surprise, but the FAB-1500 of increased power make you think about what is happening.
The thing is that for some time the Russian Aerospace Forces have been actively using the unguided free-falling FAB-500, previously converted into precision-guided munitions using the universal planning and correction module (UMPC).
The appearance of a large number of brand new unguided free-falling FAB-1500s may indicate that the UMPC has adapted ammunition for this as well. Only in this case, "then screwing on the wings," does the serial production of these bombs make sense.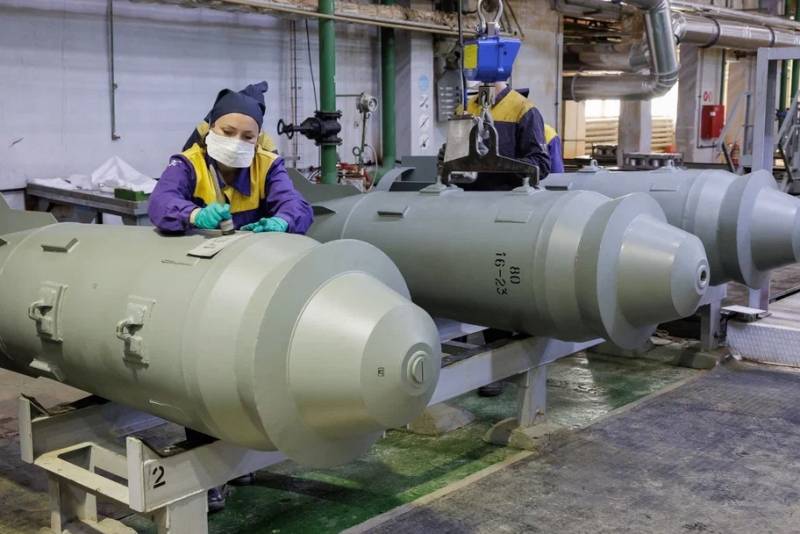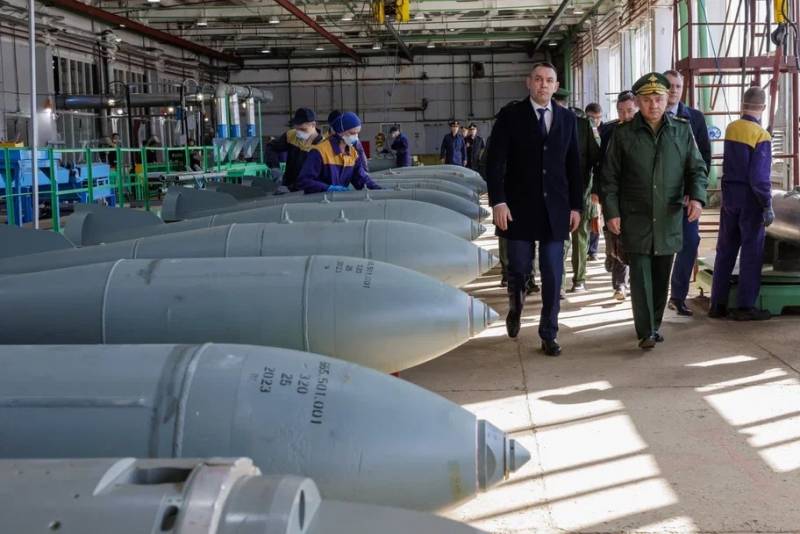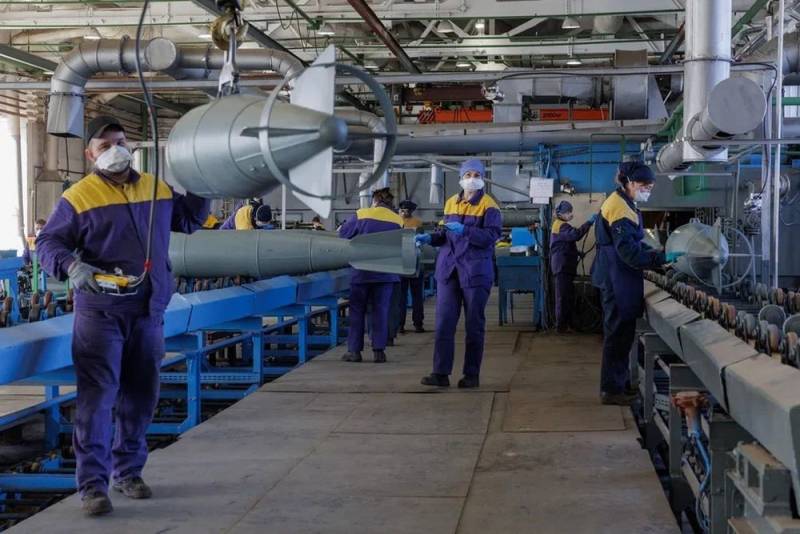 In this regard, it can be assumed that the Russian Aerospace Forces received a much cheaper analogue of controlled, powerful, but expensive bombs
UPAB-1500B
. It can be seen that the ammunition is new and their production is on stream. This is not a "Potemkin village", which means that the FAB-1500 will soon be in the army, and they will be used in the NVO zone.
According to reports, defense industry enterprises have increased their output by several times in recent months, working to provide Russian troops. Moreover, the expansion of ammunition production capacity continues.