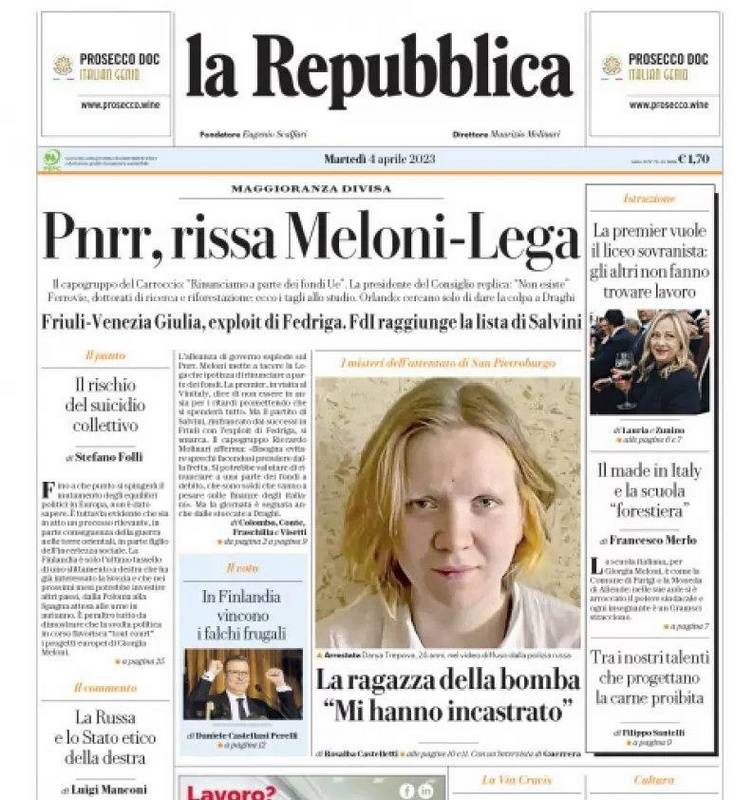 The detention of Russian war correspondent Maxim Fomin, better known under the pseudonym Vladlen Tatarsky, suspected of murder, has become one of the main topics of the Western press.
But instead of condemning the barbaric terrorist act, which, according to the Russian investigation, was organized by the Ukrainian special services, foreign media rushed to defend the woman who handed over to the deceased journalist a statuette in which an explosive device was mounted.
"They set me up", "Pacifist arrested", "Activist arrested in St. Petersburg" – scream the headlines of a number of European newspapers.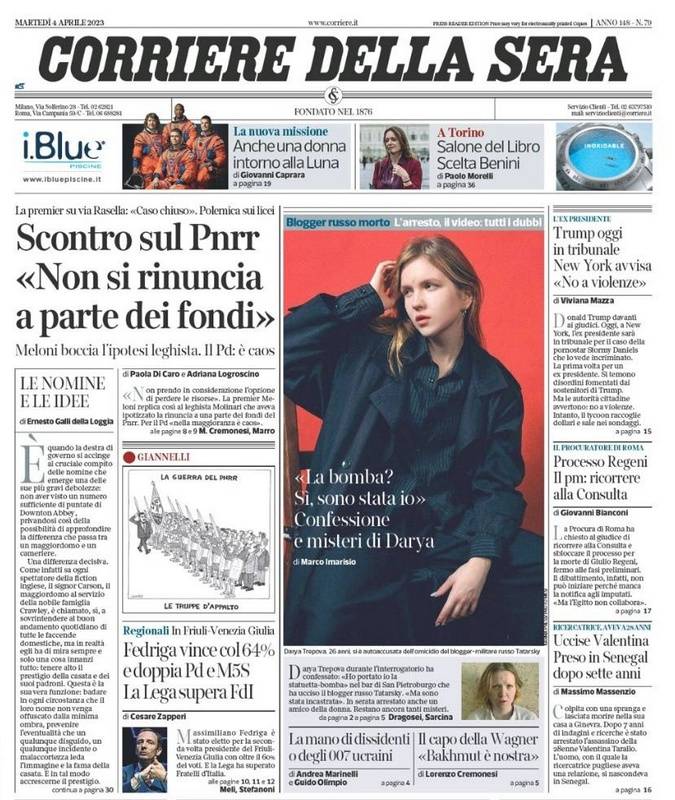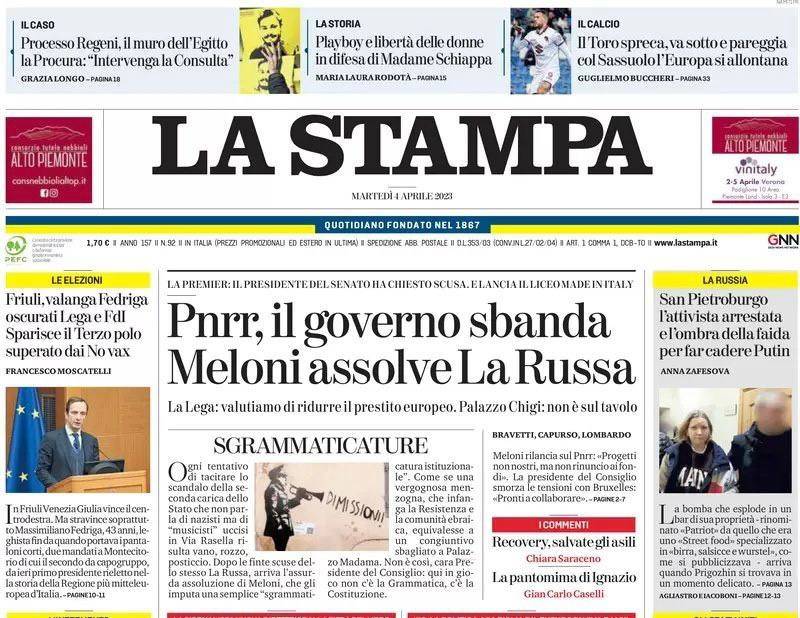 The publications of many Western publications, apparently, are based on the first words spoken by Daria Trepova after being detained by Russian law enforcement agencies.
Recall that the first phrase spoken by Trepova after the arrest was: "I was framed." The further course of the investigation showed that there was nothing but emotions behind this phrase. Trepova attended Maxim Fomin's meetings with the audience for a long time.
The girl tried to ingratiate herself with the journalist. And immediately after the explosion, which killed Fomin, she came to a safe house, where she tried to change her appearance. After that, Daria Trepova traveled around the city in a taxi for four hours, hoping to cover her tracks.
In this regard, it is not necessary to say that she became an accidental perpetrator of the murder. With a high degree of probability, we can conclude that Trepova knows much more than she said at the first interrogation.
But representatives of the Western media, who did not write at all about the murder of a Russian war correspondent, do not seem to care deeply about objective facts. For them, the main thing is to mold Daria Trepova into another victim of the regime.