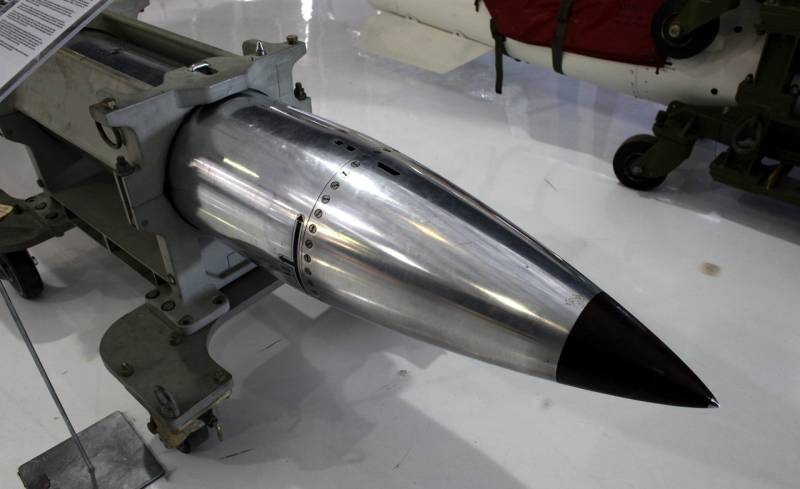 One of the nuclear bombs from the US arsenal at an air base in the Netherlands is likely to have been damaged in a recent accident. This was reported by the British newspaper The Guardian based on a report published on April 3.
The Federation of American Scientists (FAS) has obtained a photograph of a B61 bomb being examined by US military personnel, including two from the explosives disposal unit and one is a civilian. It is indicated that the bomb has a twisted rear part as a result of a strong impact and is devoid of one of the tails. The hole in the projectile is covered with pink sticky tape.
Using geolocation, it was possible to determine that the B61 nuclear gravity bomb is located at the Folkel base in the Netherlands - one of six such facilities in five European countries, where 100 such nuclear bombs are located.
The Federation report states that the photo was part of a 2022 presentation for students at the Los Alamos National Laboratory in New Mexico studying the capabilities of such weapons.
Earlier, FAS informed that the development of the new B61-12 guided nuclear bomb was completed in the United States, and its full-scale production will soon begin. A total of 480 such bombs will be made, which can replace the B61.