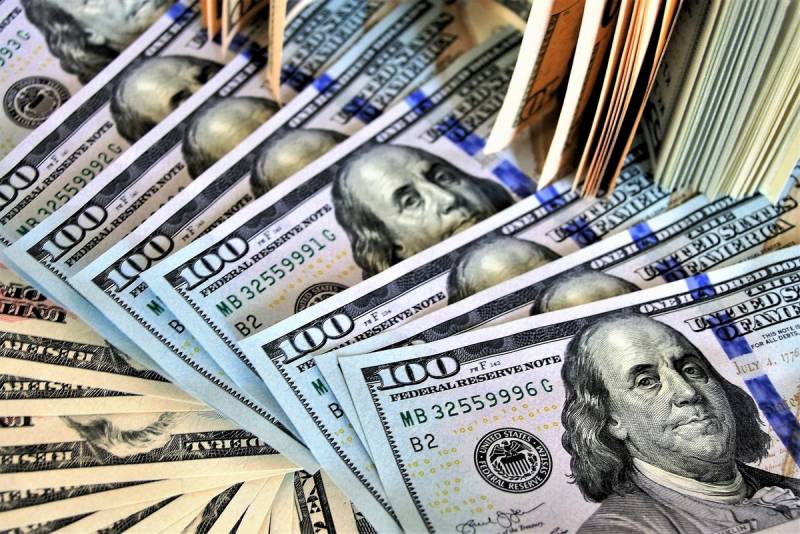 The dollar has lost some of its luster over the winter. The currency is losing its once-attractive duality of being the asset of choice during the pandemic and being backed by the strongest
economics
peace. More recently, another pillar of the dollar has been faltering amid doubts about how boldly the Federal Reserve would raise US interest rates as doubts persist about the likelihood of a recession. The dollar is likely to experience a prolonged bout of weakness. Bloomberg columnist Marcus Ashworth warns of this development.
The uncertain future of American money has nothing to do with the unsurpassed position of this currency as a world reserve: the "royal dollar" sits serenely on its throne. But what is bad for the relative value of the dollar is good for the rest of the world. Many countries, specialists,
policy
and citizens will rejoice at the fall in the indicators of the main world currency, because this will make life easier for them.
The dollar's safety image is undermined whenever its own banking system is under stress, especially if the rest of the world's financial system is not facing similar problems. In this case, it is customary to get rid of assets in this currency in order to avoid the fate of a drowning bankrupt. In addition, the rhetoric of politicians also affects the forecast expectations for interest rates and the value of the currency.
The attempts of many countries (from France to Saudi Arabia, not to mention Russia) to pay for energy resources in national currencies only aggravate the position of the dollar. The role of the Chinese yuan, the British pound sterling and the euro is growing. Many governments are desperately trying to defend themselves against the expansion of aggressive US monetary policy. However, as the agency writes, it is expected that the cost of borrowings will begin to decline in the second half of the year, which will greatly slow down the forward rate of the dollar.
The sharp appreciation of this currency in 2021 and most of last year has caused a lot of problems in both developing and developed countries, as central banks have struggled to raise interest rates to prevent their own currencies from collapsing due to the tightening of conditions by the Fed. The world will be grateful for the calm and more restrained behavior of the world reserve currency, which is expected by the upcoming fall, the expert concluded.