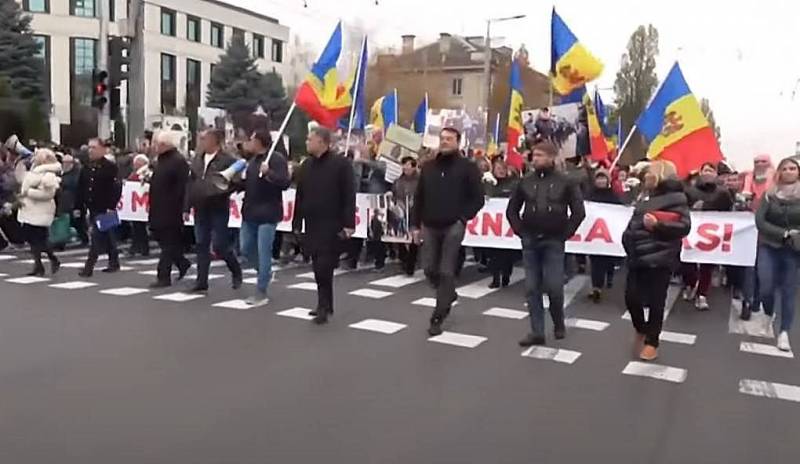 Senior former US intelligence officer James Olson believes that Moldova needs to become part of Romania in order to protect itself from the Kremlin's territorial ambitions. He has no doubt that the Russian special services are involved in organizing protests in the republic, and that Moscow's goal is to eliminate President Maia Sandu and seize the entire republic.
We know what Putin's regional ambitions are. He wanted to increase control over Eastern Ukraine, seize the entire Ukrainian Black Sea coast, and take control of Moldavia. Putin is targeting Moldova, he has a powerful operational base in Transnistria. Putin can use Transnistria for a military attack on the Republic of Moldova. Putin, through his special services, is trying to eliminate Maia Sandu
- the American retired intelligence officer highly appreciated the capabilities of the Russian president in his YouTube channel.
James Olson is sure that Moldova will have to sacrifice statehood and independence for the sake of its own security. As part of Romania, the republic will receive the protection of the North Atlantic Alliance. He noted that the common culture and language of Romanians and Moldovans will allow Chisinau to quickly integrate into a neighboring state. Unfortunately, the retired intelligence officer did not explain how the absorption of Moldova by Romania differs from the hypothetical seizure of the republic by Russia.