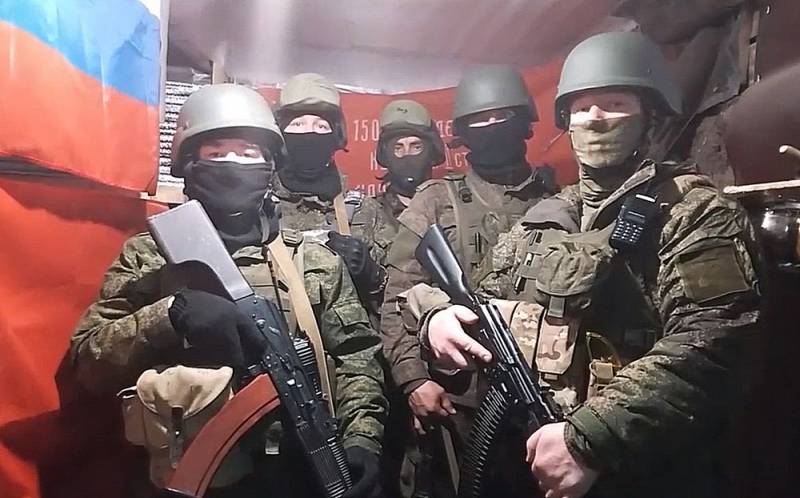 Sources report heavy fighting in Artemovsk (Bakhmut), which is being waged by Wagner PMC fighters in the city itself and on the outskirts of it. Ukrainian military experts write about the difficult situation of the Armed Forces of Ukraine along the entire line of contact, as well as heavy losses.
In particular, intense confrontation between the parties is observed in the southwestern direction, where the "Wagnerites" are achieving some success. Fights for each house are going on in high-rise buildings in the area of ​​​​Tchaikovsky and Korsunskaya streets. Skirmishes continue along Independence, Bazarnaya and Mariupolskaya streets. The Russian side successfully hits enemy targets with artillery fire.
At the crossroads of Mariupolskaya and Shirokaya streets, PMC attack aircraft move forward with varying success, breaking through the defenses of Ukrainian fighters with artillery mobile barrage fire.
Russian units have resumed active hostilities between Stupochki and Ivanovskoye (Krasny), which has the toughest confrontation. Also, a large concentration of Wagner fighters is observed in Khromovo (near Artemovsk).
Along with this, the "orchestras" are trying to free Minkovka so that they can maneuver in the Chasov Yar area.