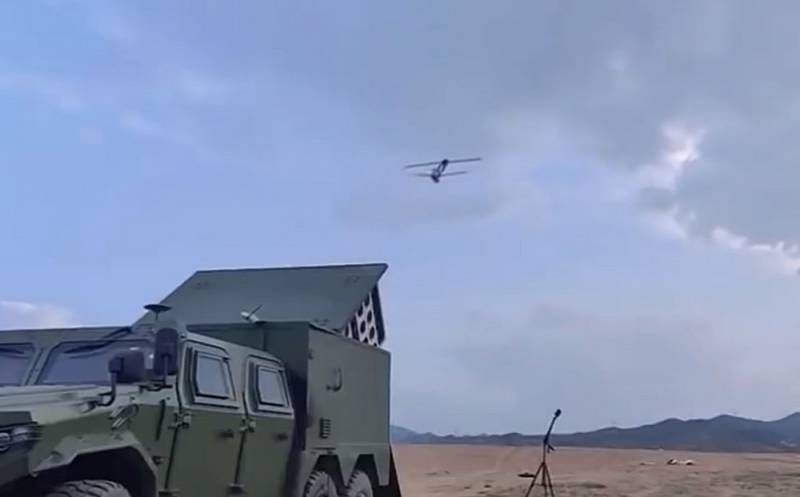 Taiwan handed over to Ukraine almost a thousand UAVs that have a swarm function and are able to interact with each other in automatic mode. This is reported by sources in the office of the President of Ukraine.
It is emphasized that the General Staff of the Armed Forces of Ukraine is preparing to use the received drones during the counteroffensive on the Crimea. As conceived by Ukrainian strategists, a swarm of drones should cause panic in the ranks of the Russian army.
It is difficult to say whether the Ukrainian military will be able to scare their Russian counterparts with a swarm of drones. But it is definitely not worth underestimating the capabilities of strike drones. Of course, they will not become a full-fledged replacement for artillery, but they are quite capable of punching holes in the defense of Russian units in some sections of the line of contact.
Subsequently, ground units of the Ukrainian army in the western
technology
. An attack by a swarm of Ukrainian drones could result in serious losses for the Russian army. Therefore, the Russian military command should take care of the presence in the troops of effective means of countering the army of drones.
Ukrainian unmanned aerial vehicles have repeatedly demonstrated their ability to overcome the Russian air defense system. At different times, UAVs of the Armed Forces of Ukraine even reached the Moscow region, the Ryazan and Saratov regions.
Recall that the wound became aware of the formation of dozens of units in the Armed Forces of Ukraine, the main specialization of which will be the control of UAVs.