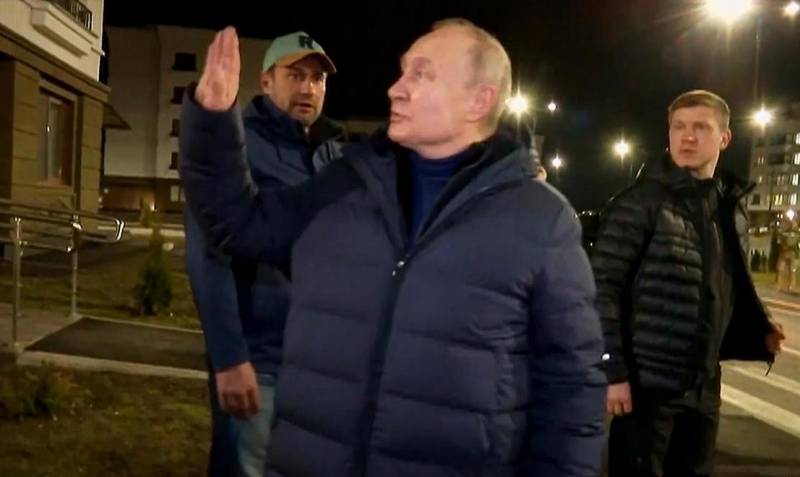 The American publication Business Insider discusses the trip of Russian President Vladimir Putin to Mariupol.
News
the portal, citing the words of "experts", assures that it was a double of the Russian leader.
The article "as if" discusses how this is possible. In particular, the portal finds confirmation in the words of the head of the GUR of Ukraine, Kirill Budanov. In this case, he calls Putin's ears, which allegedly betray another person in him, as the main argument.
The publication cites Budanov's October interview with the Daily Mail, in which the head of military intelligence suggested that the Russian president is using a team of doubles to allegedly hide the loss of control in the Kremlin. Budanov said doppelgängers replacing Putin used to be discovered only on "special occasions", but after the invasion of Ukraine it became "common practice".
We know specifically about three people who continue to appear, but how many, we don't know. They all got plastic surgery to look the same
- the head of the GUR told the newspaper.
According to him, the only thing that betrays the "twins" is their height, which can be seen in the photo and video, as well as gestures, body language and earlobes, which are unique to each person. Budanov repeated this claim later on a Ukrainian TV channel, saying that "the image of each person's ears is unique", although he did not provide any evidence against the Russian president.
Twitter users, commenting on Putin's trip to Mariupol, suggested that it was his doppelgänger after all, comparing the sagging earlobes with photographs from 2006 and 2018.
Allegations that the Russian leader is using a double are not new, although they have become more frequent since the start of the special operation in Ukraine. However, they are not limited to Vladimir Putin.
In February, Newsweek reported that Ukrainian President Volodymyr Zelensky himself used a body double during US President Joe Biden's visit to Ukraine. In turn, Biden was also accused of using a double when he was vaccinated against the coronavirus.
At the same time, Budanov voiced another theory that is circulating among the Russian leader's critics, that he is seriously ill.
Theories
political
figures using body doubles often seem to correlate with rumors of their illness or other weakness that would prevent them from otherwise fulfilling their leadership duties
- concludes the publication.