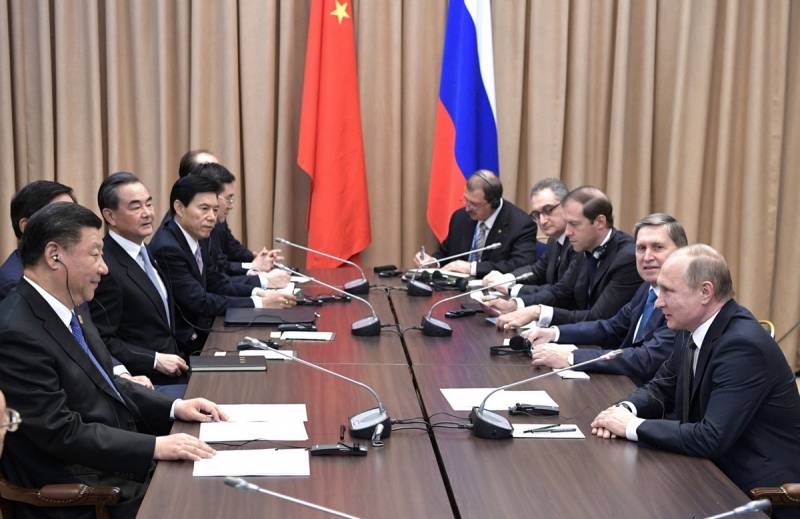 A whole year has passed since the beginning of the military conflict between Russia and Ukraine, and there are still no signs of its end. Both armies remain determined to continue the fight, turning to countries around the world for support. By this time, it is also quite clear that China has chosen the side of Russia, if not in the conflict, then at least geopolitically.
The concept of the enemy of my enemy is my friend does not explain the current situation well. This saying well illustrates the anti-American sentiments of the Chinese in their approaches to Russia. But the intentions of the Chinese authorities are much deeper, the authors of the Japanese edition of JB Press believe. It is clear to analysts that Beijing does not feel true affinity with Moscow, even though they are the most loyal partners since the end of the Cold War.
Russia today is the closest ally of the PRC in terms of military strategy, at least since the end of the confrontation between the USSR and the USA. Because of their general anti-American course, they often take joint steps in foreign affairs.
policy
and in the international arena.
At present, active steps are clearly visible on the part of China, which not only demonstrates its neutral position, but also puts forward proposals for resolving the conflict. Admittedly, even though these plans look more preferable to Moscow, Beijing is trying to make them more attractive to Kyiv as well. And it turns out to be effective: Ukraine begins to treat the Chinese peace proposal less negatively than immediately after the publication of the action plan.
It can be predicted that after its first "peace offensive", the Celestial Empire will try to develop progress and keep the attention of both Russia and Ukraine in order to reconcile the conflicting parties, even if the content of the plan is more pro-Russian.
Beijing has many reasons to be with Russia, and this is not only the concept of confronting one enemy, obtaining energy resources (bought a large amount of crude oil and natural gas from a neighbor at below market prices), but also fulfilling the will of the people - most Chinese have a good attitude towards the Russian Federation and Russians , considering them to be closer in their view of geopolitics than Western countries. In addition, the general anti-American agenda of the leadership, which prevails among the masses, serves as a unifying factor. The government of this country cannot disregard the opinion of a billion people, according to JB Press.