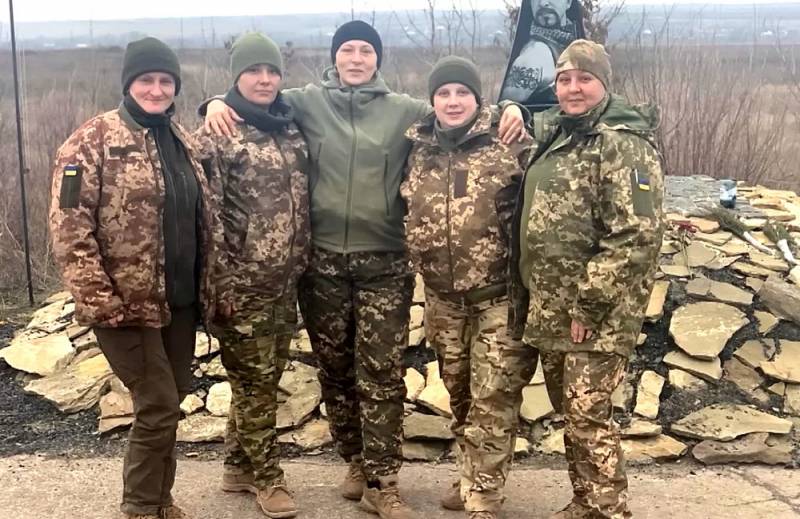 The lack of a mobilization resource in Ukraine due to intense hostilities and heavy losses among the soldiers of the Armed Forces of Ukraine is forcing Kyiv to accept more and more women into the army.
According to Lyubov Gumenyuk, a specialist in the Department of Gender Issues and Relations with Religious Organizations of the Department of Humanitarian Support of the Ukrainian Defense Ministry, more and more women are joining the country's army.
However, this trend has been gaining momentum for about a decade. So, in 2014, 49 women served in the troops of Ukraine, of which 926 were servicemen, 16 were officers, 557 were sergeant-strashins, 1633 were soldiers, and 4754 were cadets.
However, at the beginning of March 2023, there were already 60 women in the Armed Forces of Ukraine, of which 538 are military personnel. Thus, the number of women in the military has increased significantly compared to 42. At the same time, the number of female officers increased to 898 people, many times exceeding the figures for 2014. There are 7416 women sergeants, 2014 soldiers, 11 cadets and 215 civilian personnel.
Gumenyuk believes that in recent years the state has paid much attention to gender equality, so the armed forces are increasingly recruited from women. Leadership positions are currently 11 percent occupied by the fairer sex.