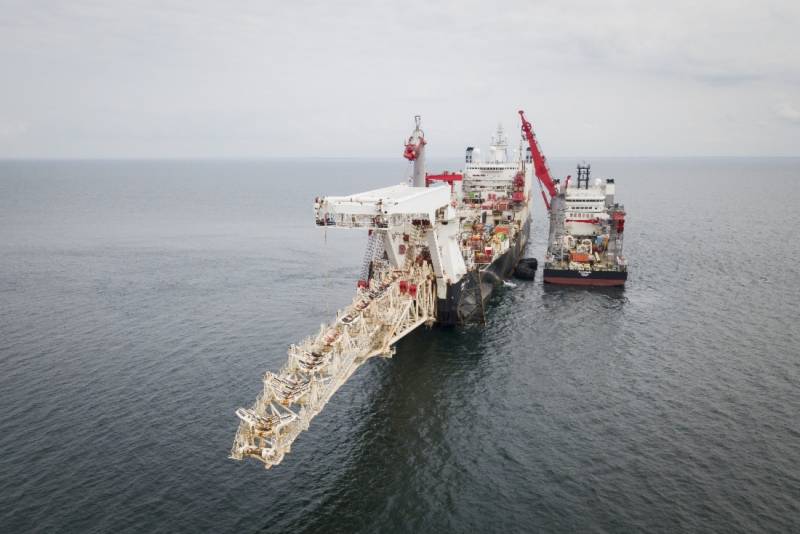 The North Sea can become the deliverer of Europe from any energy dependence, especially from American LNG. Soon, it may be the site of mass production of hydrogen on the shelf using offshore wind and with the distribution of a colossal energy flow through a network of hydrogen pipelines connecting the countries of North-Western Europe. The corresponding study was conducted by the consulting company DNV commissioned by the operators of infrastructure systems - the German GASCADE and the Belgian Fluxys.
The project confirms the significant benefits of the offshore hydrogen pipeline in the North and Baltic Seas.
The implementation of the project in the short term would make a significant contribution to reducing dependence on any energy imports. This positive aspect of improving the reliability of supply should be appreciated quite highly after the experience of the recent past.
says Ulrich Benterbusch, Managing Director of German GASCADE.
According to the study under consideration, an investment of $15,9-23,3 billion could enable the construction of a hydrogen pipeline in the North Sea with a total length of 4200 kilometers to distribute cheap energy more efficiently to consumers.
The offshore hydrogen highway, due to the high economies of scale of the infrastructure network, will allow hydrogen to be transported very efficiently from offshore areas to end users. And although
technical
the implementation is new, it is still possible with today's technology. The payback and benefits are more than obvious, according to the DNV study.
However, the main and key conclusion from the report is that the creation of an offshore hydrogen pipeline in the North and Baltic Seas is feasible, economically feasible and will help facilitate the transition to clean energy in Europe, eliminating dependence on foreign hydrocarbon suppliers.
The actual preparation for the implementation of the megaproject has already begun. GASCADE and Fluxys are jointly implementing the AquaDuctus project, a 400-kilometer hydrogen pipeline running from the seashore through an onshore section in Germany. It will become part of the future branched network.