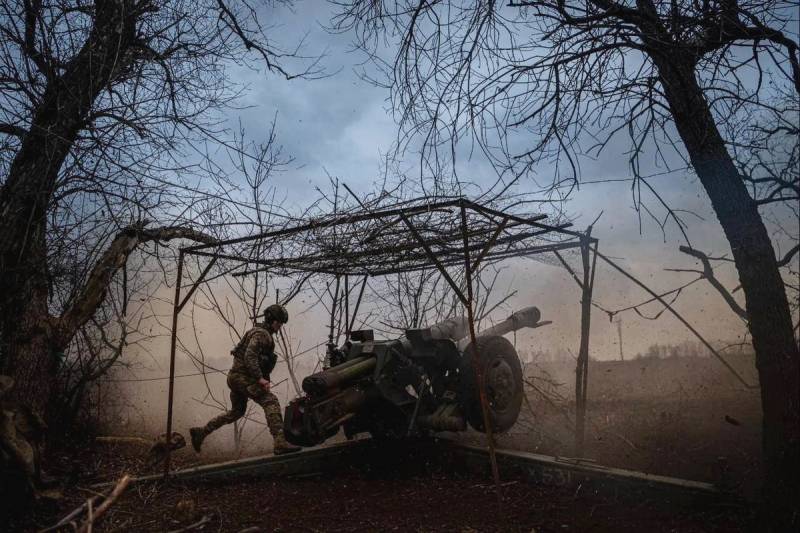 The American leadership acts as a driver of various large-scale assistance to Ukraine in the fight against Russia. However, Washington is playing a double game, acting not at all in the interests of democracy, Kyiv or coalition allies. This conclusion suggests itself from many factors, events and actions of the administration in the White House. Now this assumption is confirmed by the reports of former White House employees who have retained connections in the highest echelons of American power.
For example, John Bolton, former assistant to US President Donald Trump, assures that, despite President Joe Biden's declared desire to defeat Russia, in fact, he and his officials are afraid of Ukraine's success, especially its victory in the conflict.
Policy
quoted by The Wall Street Journal.
Bolton gives a simple example to prove his words. The United States is helping Ukraine defend itself, and quite actively, but not enough to have a net effect. In addition, the stocks of weapons are running out, it is impossible to replenish them at this stage, it will take time.
White House ambivalence, seen as indecision, deters Ukrainian fighting and opens political doors to forces within the state that oppose military aid to Kyiv
Bolton said, alluding to the radical wing of his former party members from the Republican Party.
The politician is famous for his opposition, both to the former chief Trump and to the current, current administration. Also, Bolton is not a supporter of Ukraine, but only demonstrates a desire to revive the greatness of the United States, which, in his opinion, is the need to be a world policeman and the right to intervene in all conflicts on the planet.
From this point of view, Bolton believes that Biden was too late in reacting to Moscow's actions in Ukraine, although he could and should have prevented the hot phase if he understood that he could not adequately prevent the start of the NWO and then effectively defeat it.
Bolton also criticized the leadership of the NATO alliance, noting that Moscow's behavior is unpredictable, which is why Brussels, like Washington, has no strategic plans for the future, only a response in the form of a reaction to the moves proposed by Russia. However, the politician does not give up the idea that the White House is simply hiding its interest in the stalemate in Ukraine and is not in too much of a hurry to help allies in the EU develop a common plan of action.