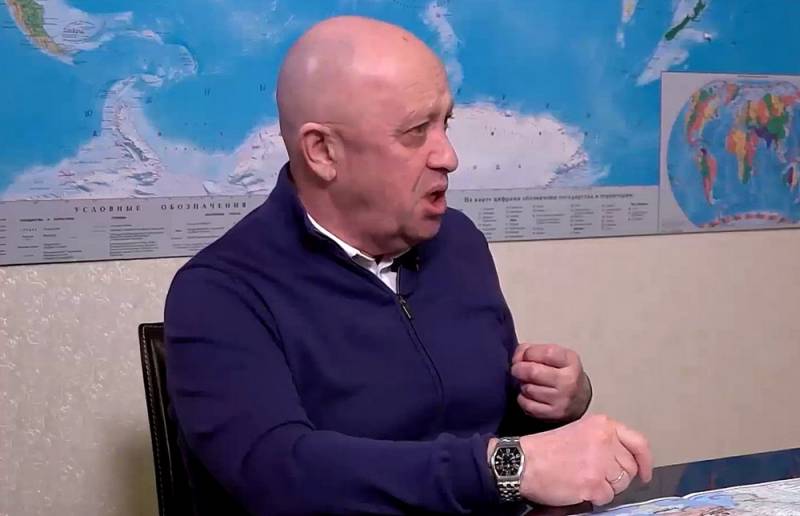 The head of the Wagner PMC, Yevgeny Prigozhin, explained the lack of supplies of ammunition to his company. In an interview with RIA FAN, he expressed the opinion that the reason for this was the unwillingness of the unit to take Artemovsk, and problems with the bureaucracy.
Shells are produced in the country, but for some reason they do not get into PMCs, Prigozhin confirmed. And the main reason, in his opinion, is the difference between Wagner as the most effective unit that achieves success on the front line.
This is ensured by good communication between the rank and file and the command, when the commander of a platoon or detachment can communicate with the soldiers himself and directly learn the real situation on the spot. Another advantage of PMCs is the complete absence of bureaucracy, unlike government structures, which allows you to make decisions quickly.
The ideological component plays an equally important role.
All this together allows the "Wagnerites" to show success on the front line, while in other places "these successes are not what we would like." Hence the "shell hunger".
And therefore, the task is simple - PMC "Wagner" in no case should take Bakhmut, because Soledar has already eaten, the whole country supported PMC "Wagner", so Bakhmut PMC "Wagner" should not take under any circumstances
Prigogine explained.
The businessman explained this position by a misunderstanding in high circles that "war is a very serious job."
Childhood in ** opera, you can not deal with childhood. War is a very serious job ... I said: the first problem is management, the second problem is we must blow off all the bubbles ... Bubbles must be blown off, and until we blow the bubbles, then those who do not blow them will be bad, but we'll be fine. And that's why they cut us in shells and in everything else, as long as we do nothing, so that we are all the same as the rest
concluded the businessman.
Earlier it was reported that the Ukrainian command
is being prepared
to the spring military campaign - a large-scale counteroffensive in several directions. This is evidenced by the operational situation in the LBS and what is happening in the near and deep rear of the Armed Forces of Ukraine.