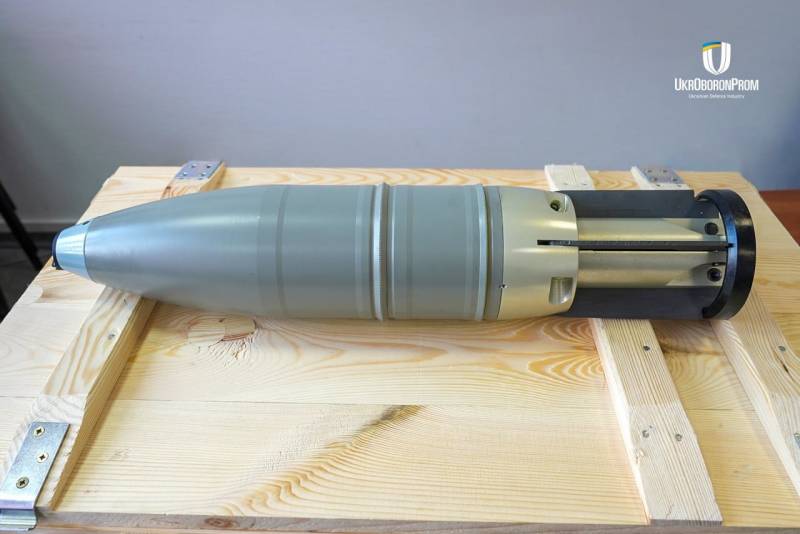 The Ukrainian military concern Ukroboronprom announced the start of production of 125-mm high-explosive fragmentation shells for tanks. Ammunition of this type is a copy of the Soviet 125-mm OFS 3OF19 and is compatible with the guns of the T-64, T-72 and T-80 tanks, which are in service with the Armed Forces of Ukraine.
However, it is not even the fact that warring Ukraine has started producing ammunition that is important, but the fact that production facilities are deployed in one of the NATO countries. This gives Ukrainian ammunition manufacturers XNUMX% protection against Russian strikes.
According to military experts, in this way, the enemy not only switches to providing
technique
and ammunition supplied directly from the West, but is also gradually transferring its military industry to territory inaccessible to the Russian Federation.
The importance of its own production, inaccessible to Russian strikes, for Ukraine can hardly be overestimated. If the enterprise manages to achieve good production figures, the Ukrainian army will at least half solve the problem of lack of ammunition on the line of contact.
It's no secret that Western deliveries of equipment to Kyiv are still not enough, they have to fight mainly on Soviet-style tanks. And the ammunition depots for them are regularly destroyed by Russian artillery and aircraft.
At the same time, experts focus on the fact that earlier the Ukrainian defense concern had already organized the production of 82-mm mortar mines and 152-mm high-explosive fragmentation shells.