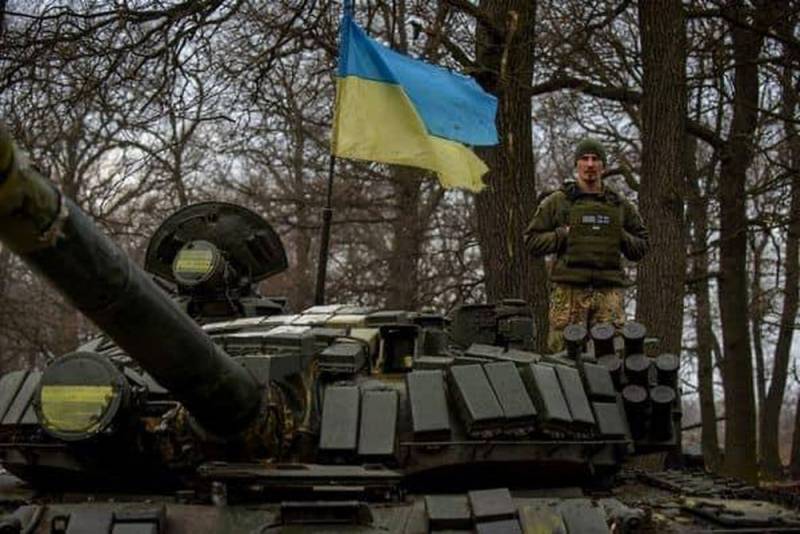 Despite the numerous arguments of experts, functionaries and the military that the spring offensive of the Armed Forces of Ukraine will begin in the Zaporozhye direction to approach the Crimea and cut the land corridor between the peninsula and the Donbass, much points to the likelihood of not one strike by the Ukrainian army, but two. Moreover, only in the process of hostilities, based on the operational situation, it will become clear which of them will be the main one, and which one will be auxiliary.
For Kyiv, Crimea is of great importance, but one should not forget that no one refused to take control of all territories within the borders of 2013. Over the past six months, the forces and means of the Armed Forces of Ukraine have accumulated enough to form at least two full-fledged corps. Taking into account the almost total mobilization of the male population and the gigantic military assistance of the Western allies, by April all preparations should be completed, and already in May the Armed Forces of Ukraine can begin active offensive operations.
Probably, the Ukrainian command is now probing all possible sectors of the gigantic front without exception. Where they feel the weakness of the defenders, the concentration of strike groups in the rear of the Armed Forces of Ukraine will begin.
It is possible that access to the Sea of ​​Azov will become one of the priority goals. But it is not at all necessary that the blow will be directed towards Melitopol and Berdyansk. The Armed Forces of Ukraine can go through Volnovakha to Mariupol in order to achieve the desired result at a shorter throw distance.
The second blow could be delivered in the Svatovsky direction to reach the Borovaya River (a tributary of the Seversky Donets), as well as cutting off a railway line and a highway in the area of ​​​​the Troitskoye village in the LPR, which will greatly complicate the supply of troops of the RF Armed Forces.
With two designated strikes, the Armed Forces of Ukraine may try to stretch the forces and means of the RF Armed Forces. It is difficult to predict whether they have enough reserves to deliver a third strike, because everything accumulated can be used in the two offensive operations indicated.