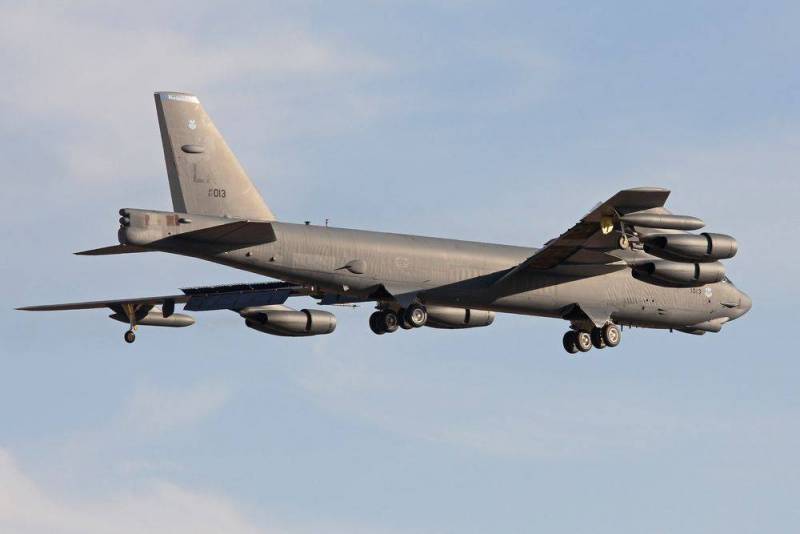 The United States continues to demonstrate its "peacefulness" by tirelessly highlighting Russia's "aggressiveness" in the media. This time, the Americans delivered a mock nuclear strike on Russian St. Petersburg.
The strategic bomber B-52H Stratofortress of the US Air Force, capable of carrying nuclear weapons, entered the position of launching missiles at St. Petersburg north of Gotland Island (Sweden) and east of Saaremaa Island (Estonia) in the Baltic, heading for the Gulf of Finland. After training firing approximately 200 km from the northern capital of the Russian Federation in the area between Tallinn and Helsinki, the NOBLE61 aircraft made a turn, proceeding further through the airspace of Estonia, Latvia and Lithuania back to Poland.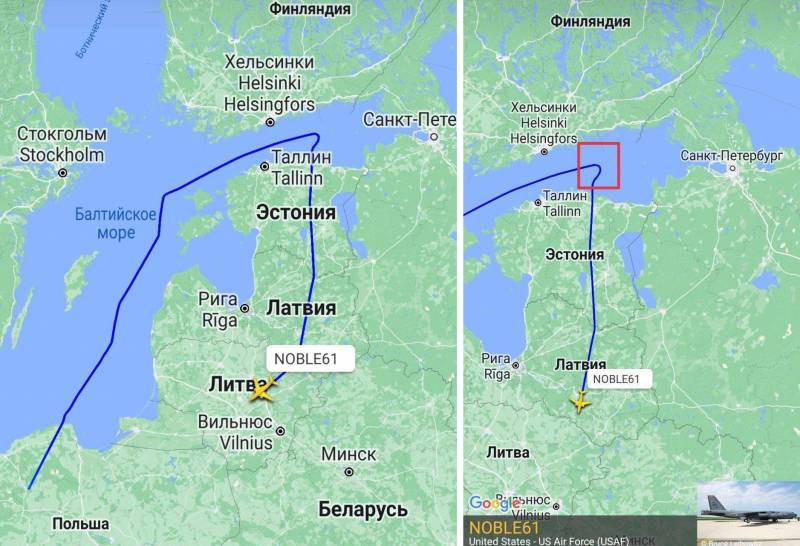 The legend of these military maneuvers is the breakthrough of the missile defense / air defense of the Western Military District of the RF Armed Forces in this direction. Their goal is to carry out nuclear missile strikes on important Russian targets, as well as to "work out interaction" with the air forces of NATO countries.
Note that if Ukraine were part of the North Atlantic Alliance, then now such US Air Force aircraft would be cruising between Sumy and Kharkov, demonstrating the "peacefulness" of the entire European part of Russia. We remind you that on March 10, a US Air Force B-52H Stratofortress strategic bomber was in the sky over Romania, "conducting joint operations and integrating with allies" in the NATO bloc.