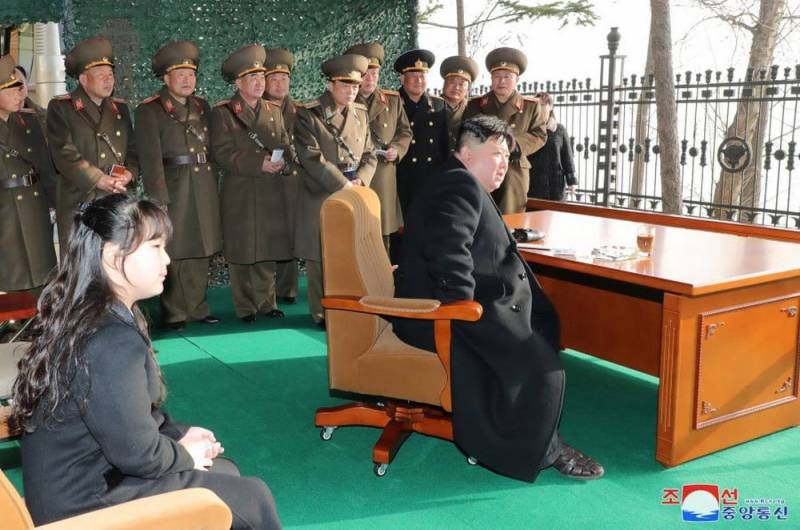 On March 10, North Korean leader Kim Jong-un visited another military unit with his 10-year-old daughter Kim Joo-e. They watched the exercises of the artillerymen and were present at the salvo launch of the KN-24 operational-tactical missiles, which are called the analogue of the American ATACMS. This was reported by the British online edition of The Independent, citing the state Central News Agency of Korea.
According to the KCNA, during the visit, the North Korean leader ordered the Korean People's Army to prepare more intensively for the defense of the Motherland. He pointed out that military personnel must constantly increase their combat readiness in order to respond appropriately to any threat to their country, if necessary.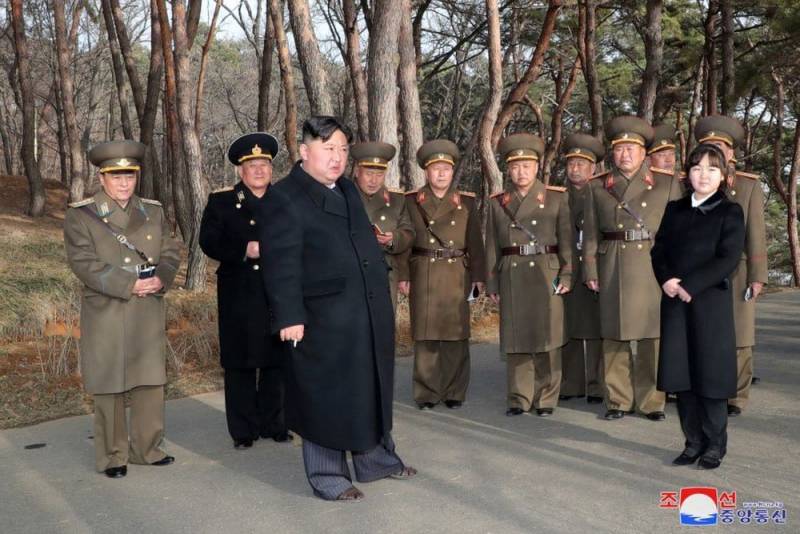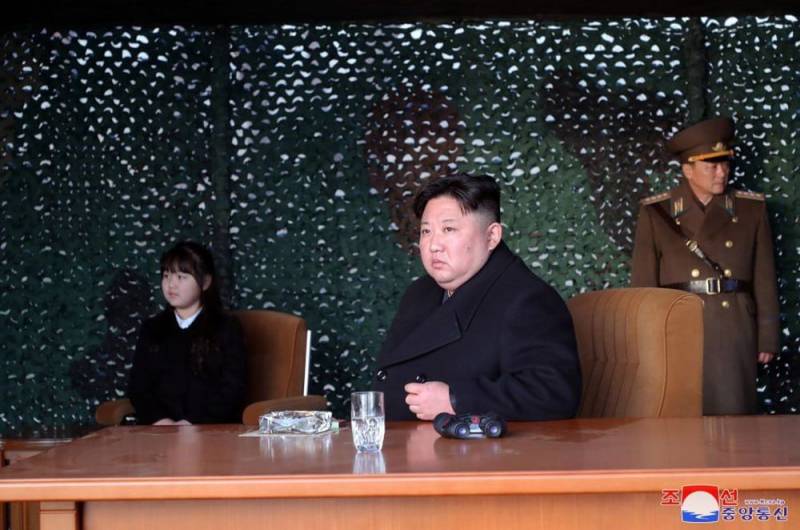 Fire raid units must be rigorously trained to carry out two strategic tasks to the highest perfection through a steady build-up of various simulation exercises for a real war: first, to contain the war; and secondly, to seize the initiative in the war
Kim Jong Un said.
The Western and Asian press specified that during the exercise, North Korean military personnel practiced an attack on an unnamed airfield in South Korea. Also, attention was drawn to the equipment of the North Korean military, which does not seem outdated at all. In addition, according to the Joint Chiefs of Staff of South Korea, on the same day, the DPRK launched one short-range ballistic missile towards the Yellow Sea from the city of Nampo.
We remind you that from March 13 to March 23, the South Korean-American exercises The Freedom Shield are to be held in the region, in parallel with the already ongoing Warrior Shield field maneuvers. Thus, Pyongyang's reaction to the environment is quite objective for geopolitics.